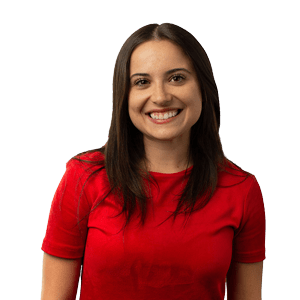 Juliette Medina
George Washington University
What "Breaking away from the expected" means to me
Working in partnership with our clients to deliver work that they can feel proud of and have ownership over.
Something most people might not know
I'm a certified wilderness first responder, and I used to lead overnight hiking trips.
One word my colleagues use to describe me
Enthusiastic.
Favorite part of working at Eagle Hill
I'm constantly encouraged to learn something new and step outside of my comfort zone.
My theme song
"Free" by Rudimental.
My favorite book from childhood
If You Give a Mouse a Cookie.