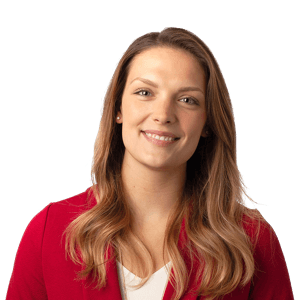 Victoria Blake
University of Wisconsin-Madison
At the top of my bucket list
Travel – to anywhere and everywhere!
My favorite author
Malcolm Gladwell
The qualities that make me an "unconventional" consultant
Openness, ability to think outside the box, and empathy.
Where I find inspiration in day-to-day life
Sports – a controlled environment where you can learn about split second decisions, teamwork, and grit.
My most significant role model
My parents – both are from blue-collar families and they are living examples of hard work, dedication, and kindness.