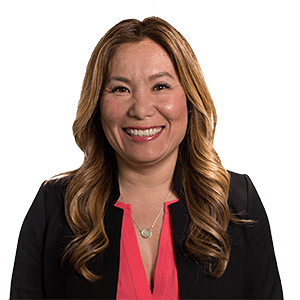 Amy Fuller
My hobby
Travel, yoga/meditation, volunteering at animal shelters.
My favorite getaway spot
Muir Woods—it's my go-to spot whenever I need to hit the reset button on life.
Something most people might not know
I love punk music and enjoy karaoke.
Favorite part of working at Eagle Hill
Definitely my colleagues. They are the smartest and most generously spirited group of professionals I have ever had the opportunity to work alongside.
The most valuable piece of advice I've ever received
Strive to approach all disagreement from a place of wanting to understand another's point of view, while simultaneously questioning whether there is a fallacy in what you espouse.