Business transformation
From vision to victory
Amid a landscape of ever-evolving technology, changing customer needs, and a competitive labor market, the imperative for continually transforming and reinventing your business has never been stronger. Our business transformation consultants work with clients and across industries and functions to enable effective business transformation, from the first steps through the last mile. By setting tailored, inclusive strategies and guiding your employees through essential changes in structure, process, technology, or culture, we help organizations navigate the complex challenges that transformation brings so they can be future-ready.
What we do
An empowered approach to business transformation consulting
Because business transformation drives fundamental shifts that touch every aspect of your organization, you need an advisor who can coordinate and balance the organizational structures and workforce behaviors that enable sustained change. Successful transformation requires a strong and inspiring leadership vision, careful coordination, and collaboration across the business. Eagle Hill understands how the elements of transformation fit together and how people can make or break your transformation.
Whether you're looking to transform your workforce, operations, or customer experience, our business transformation consulting services align your organizational structures, processes, and talent across all functions to transform your business into what you dream it can be.
For over 20 years, we have been partnering with clients across industries to drive large-scale change, including:
How we drive successful transformation
Our business transformation consultants bring robust talent, change, and culture expertise to enable your people to achieve your transformation. Here's how.

Empower your people
We incorporate the full diversity of viewpoints from your stakeholder ecosystem, build buy-in and alignment, and equip your people to be transformation accelerators.

Lean into culture
Culture drives performance. That's why we leverage our deep culture expertise to align your organization's values, norms, and ways of working to drive your vision.

Go the last mile
We not only help you define your vision, but we partner with you on the implementation "nuts and bolts" so that your transformation works in practice, not just in theory.

Sustain your change
We develop capabilities, skills, and mindsets at the individual, team, and organizational level to sustain your transformation long after we're gone.
Our business transformation framework
Successful transformation starts with the right strategy and a systematic approach that harmoniously aligns every facet of your organization to reach your goals.
Explore the Eagle Hill Transformation Framework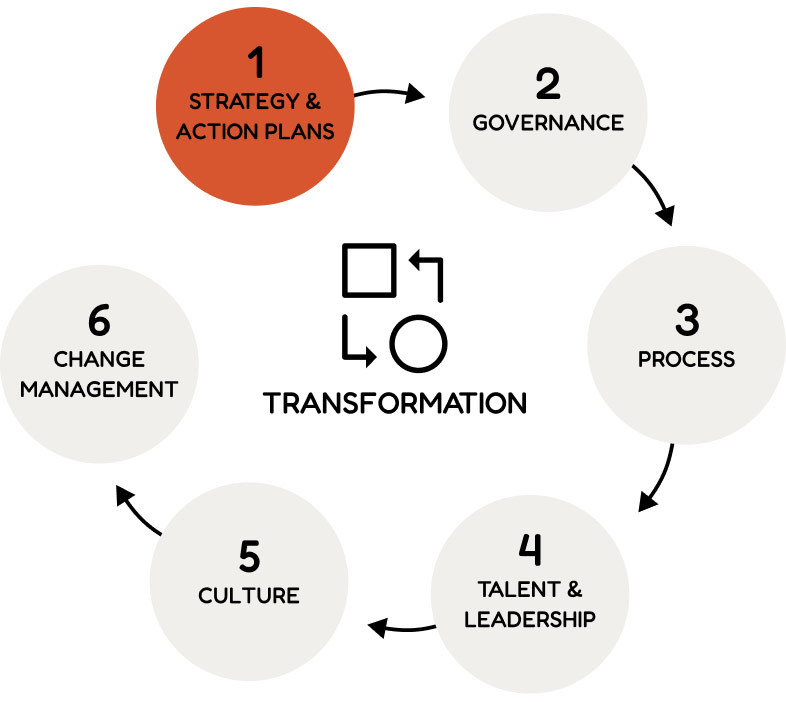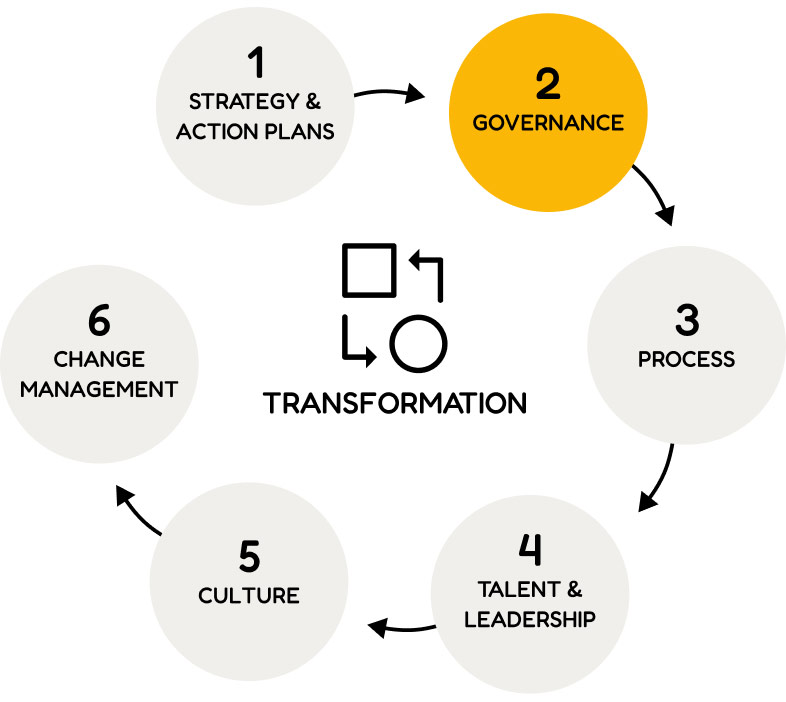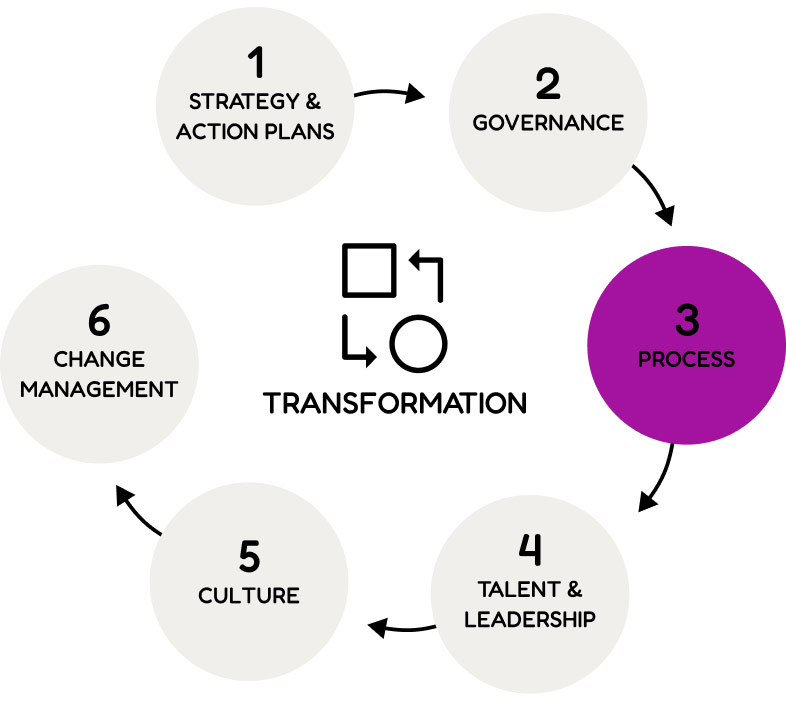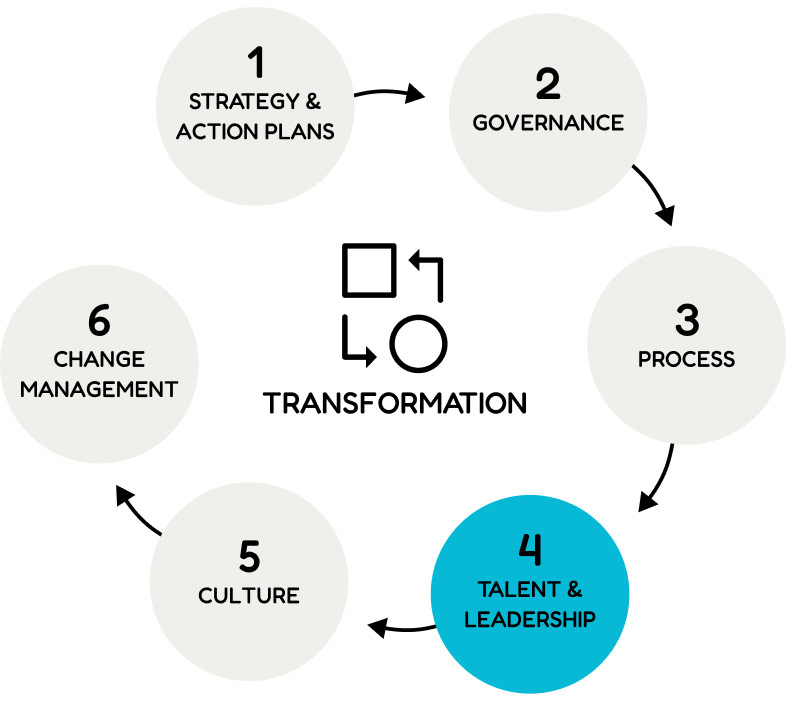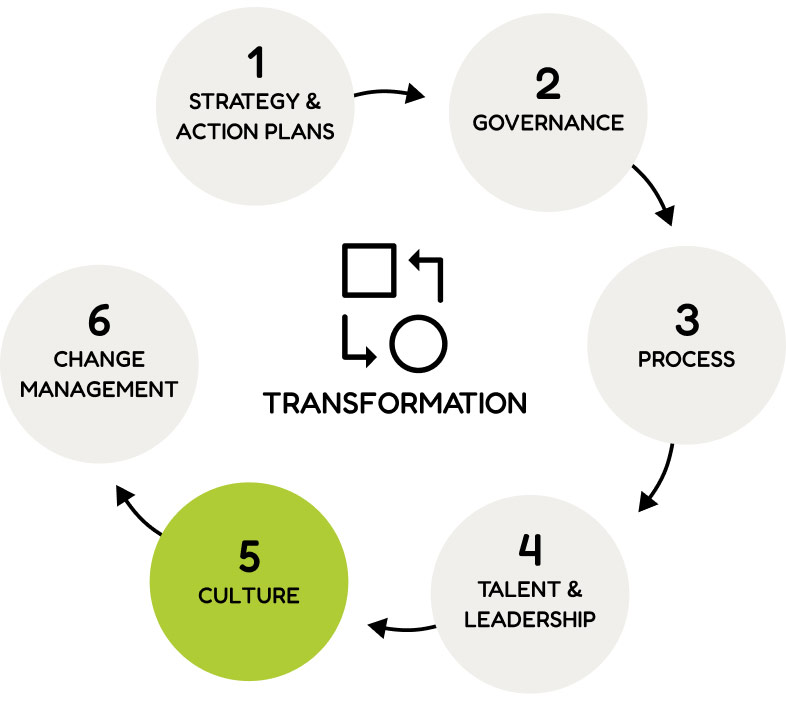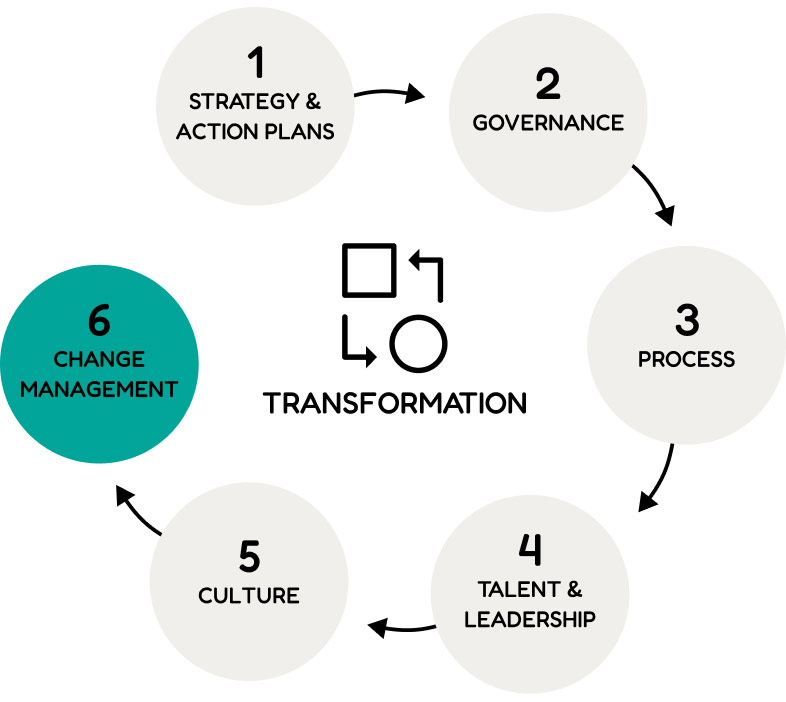 1. Strategy & Action Plans
An inspired transformation vision, highly customized strategies that reflect your values, and plans designed for action
2. Governance
Sound structures that enable alignment and collaboration to deliver on your vision
3. Process
Bold process redesign and automation at speed and scale
4. Talent & Leadership
People at all levels motivated and empowered to accelerate your transformation journey
5. Culture
Values, behaviors and mindsets that keep employees engaged and committed to driving successful change
6. Change Management
Smooth implementation that sidesteps frustration and ushers your organization to powerful results
Business transformation case studies
Reimagining and reinvigorating the future of business
Eagle Hill's integrated, inclusive approach to business transformation consulting has helped clients across industries and functions capture exceptional business results.
Financial services: Impact Statement
We employed agile transformational change at scale to help an affordable housing sector company realize a better return on investment with technology and deliver value to its customers more rapidly.
Financial services: Impact Statement
We implemented an enterprise-wide digital transformation for a financial services organization to the Salesforce Lightning platform by using agile change management to create better customer and employee experiences.
Financial services: Impact Statement
The procurement office of a large financial services organization remade its internal and external images and improved service delivery as part of an organizational transformation that focused on improving its culture.
Healthcare and life sciences: Narrative
In the face of increasing priorities, more responsibilities, and more culture transformation initiatives, we helped one large healthcare organization roll out system-wide transformation of care delivery and perioperative supply chain operations.
Federal government: Narrative
Moving to a consolidated downtown office was a huge undertaking for this federal agency. We helped create a project plan for organizational change and improved employee readiness for their "workforce of the future."
Federal government: Narrative
A federal agency came to us with a vision for becoming a Best Place to Work with a flexible, innovative workforce. We helped define 5 goals, 20 initiatives, and a detailed operational plan, all reflecting its culture and people.