Financial Services
Big-picture perspective
For financial services organizations, excelling competitively means something entirely different than it did even a year ago. We look at the big picture to help you anticipate and master transformative change.
What we do
With the entire financial services industry facing continuous change, an organization's agility will define its success. The steadily increasing influence of digital transformation, dynamic regulatory and market conditions, and the desire for tailored employee and customer experiences have collided with a tsunami of COVID-19 impacts (forbearance, PPP, and others).
With this in mind, Eagle Hill helps you anticipate and master transformative change. We bring specialized organizational strategy, performance, talent, and change management expertise to help our financial services clients—whether housing finance enterprises, credit unions, community banks, information and solution providers, or financial regulators—respond to the rapidly changing financial landscape. Recognizing that people enable change, we tailor our employee-centric approaches to your circumstances so that strategic change takes root throughout your organization and makes positive transformation a reality.
Our Financial Services solutions include:
Organizational transformation & change management
Digital transformation & new technology adoption
Talent & workforce management
Employee experience (EX) & employee engagement
Workforce planning & capacity planning
Customer experience (CX)
Agile Transformation efforts often fall short because of lack of employee engagement, leadership support, and cross-functional collaboration. As a result, programs and product teams may not understand the purpose of the effort. To address these challenges, we engaged employees at the onset and empowered leaders to have visible sponsorship to drive faster adoption of the new way of working."
– Lisa Maurer, Senior Manager
164
Agile Release Team members trained
3
Tiers of transformational change managed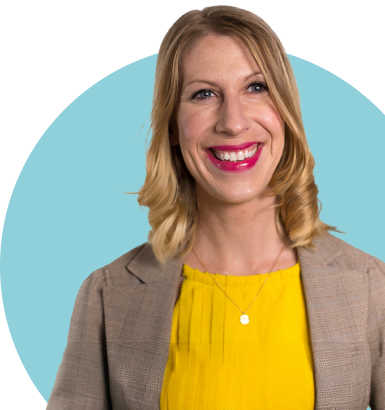 Enhance agility with workforce planning
Financial services companies are grappling with accelerated digitization and automation, while continuously evolving the customer experience. Our workforce planning approach is helping companies respond to the new realities of their markets with the right people.
Financial Services Insights
Our latest research & thinking
Keep your finger on the pulse of the trends impacting your business and your industry with actionable insights and best practices based on our proprietary research.
Report
Throughout the relentless COVID-19 pandemic, healthcare provider organizations have continued to hyper-focus on patients, but our research shows that excellent patient experiences and satisfactions start and endure with strong healthcare worker experiences.
Report
Our research finds that a key and often missed component to the success of financial services technology change is fostering a positive employee experience.
Financial Services Case Studies
Unconventional consulting leads to unbelievable results
Here are a few examples of how we provide impact for our clients. From boosting employee retention to planning market entry, our years of creative and strategic experience have helped clients across industries reach their potential.
Want to hear more? Let's talk.