Employee experience
Holistically reimagining your employee experience
Creating an impactful employee experience (EX) is about seeing the bigger picture of what employees need to be productive, engaged, and successful. We tailor our employee experience solutions to your culture so you can achieve this vision.
Read our latest report on improving the employee experience.
What we do
Elevated employee experience consulting
What do employees want and need? And, how can organizations motivate employees no matter what the future of work looks like?
Our employee experience solutions apply human-centered design to get to the root of your employees' needs, wants, and challenges. That helps you boost employee morale and build inclusive experiences that go further in making your people feel energized and empowered, which in turn drives exceptional business results.
Our approach
Employee experience in 4 dimensions
Our research has shown that an impactful, holistic employee experience takes into account how employees think and feel about the Interpersonal, Occupational, Physical and Technological dimensions that surround them. It also recognizes how organizational culture guides and reinforces the behaviors, interactions, and norms of the organization.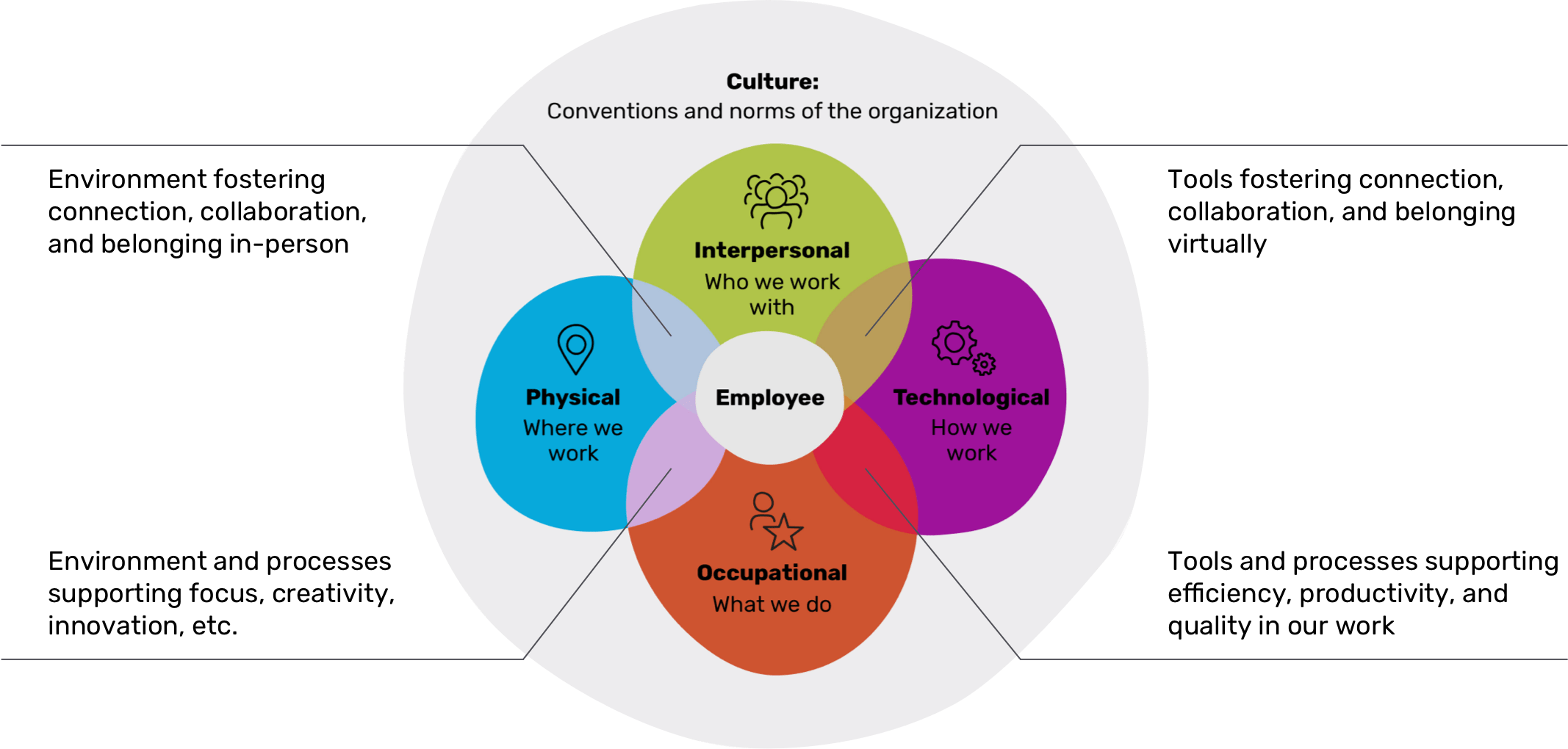 Employee experience insights
Our latest research & thinking
Keep your finger on the pulse of employee experience and organizational culture trends impacting your industry with actionable insights based on our proprietary research.
Employee experience case studies
Unconventional consulting leads to unbelievable results
From culture change to employee health and corporate wellness, our years of experience have helped clients across industries reach their potential.
Federal government: Narrative
One agency needed to raise employee awareness of available support services. By working with them to craft an effective 5-year strategic plan for ongoing improvement, we helped get them on the path to a healthier workforce.
Nonprofit: Narrative
A national museum's legacy federal processes were limiting overall development as its program operations and presence grew. We applied private-sector best practices to increase flexibility and streamline operations.