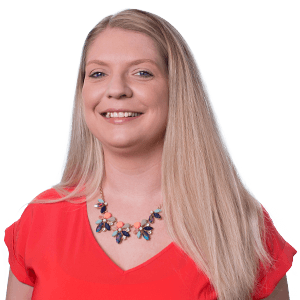 Kayla McAfee
Florida State University
What energizes me the most
Helping people and teams be successful. I truly enjoy working for mission driven organizations where I have the opportunity to positively impact peoples' lives.
If I were a superhero, I'd be
Ruth Bader Ginsburg. Not your typical superhero, but she is both super and my hero!
My theme song
Hakuna Matata from The Lion King — take each challenge one at a time, don't sweat the small stuff, and truly try to enjoy life.
My hobby
Traveling! If I could spend my life exploring historical sites and learning about different cultures with my best friends and family, I absolutely would.
My childhood favorite book
The entire Harry Potter series. I grew up reading the books as they were released. This series helped solidify my love of reading!
Favorite part of working at Eagle Hill
The people who work at Eagle Hill always make my day. They have taught me more than they know and have shown me how to apply my talents in unconventional ways!