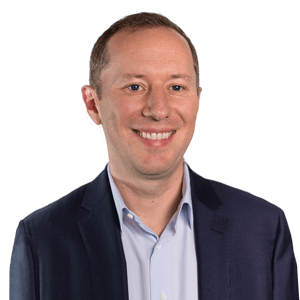 Nathan Weinman
University of Brunswick
University of Brunswick School of Law
Something about me people might not know
A large portion of my youth was spent in Canada and Israel.
A life change that seemed risky at the time, but turned out positive
Over a decade ago I accepted an opportunity in DC that required me to leave my comfort zone – and my legal practice. Although a very risky proposition, the experiences I have had demonstrate that seizing opportunity can certainly be a rewarding adventure.
One word my colleagues would use to describe me
Invested.
What "breaking away from the expected" means to me
Focusing on objectives rather than risks. Too often people get bogged down by the routine or process – taking the well-trodden path without questioning why. Why not try that door that isn't open instead of queuing up with everyone else? Being strategic and effective requires that we challenge ourselves to be creative, innovative, brave and resilient. Having a framework is key, but ensuring we are constantly evolving to effectively respond to the unexpected is how we differentiate ourselves.
The natural talent I'd like to be gifted with
The ability to create music. I have a deep appreciation for all types of music and truly regret not having natural ability to play any instruments.