A California-based not-for-profit healthcare plan needed an approach for safely reopening its office post-COVID without disrupting service to its customers. At the same time, the organization wanted to make sustainable improvements to its operations, ensuring scalability to meet the needs of its growing customer base.
Goal: To enable a safe return to the office while identifying changes across real estate, IT, service delivery, and operations to sustainably adapt to a rapidly changing business environment and an uncertain future of work.
Unconventional consulting—and breakthrough results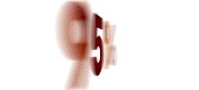 Response rate on employee survey regarding employee experience and business effectiveness while working remotely during COVID.

In-depth interviews with leadership and key players across all departments highlighted additional details on the most pressing issues.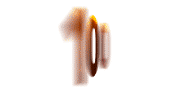 Distinct dashboard measures evaluated to determine the organization's operational health, return-to-work readiness, and future of work preparedness.
Eagle Hill's data analysis determined that not only were many employees more productive and as collaborative when working remotely as they had been onsite, but that they were happier as well.
Understanding the possibilities of where people could live and which work needed to be performed in an office versus remotely—on a team-by-team basis—shifted the organization's overall perspective on what its future of work should look like and how making changes could improve both the employee experience and the organization's ability to compete for talent.
Building trusted relationships led to frank conversations at all levels of the organization, which in turn led to the discovery of surprising information—including the extent to which employees felt the rapid transition to remote work had revealed inadequacies in employee support.
Our starting point
Our work was two-pronged, encompassing both the logistics for a safe return to the office and a tailored strategy for the organization's future of work. Eagle Hill had to:

Gather and analyze a vast amount of qualitative and quantitative data to identify gaps in plans for reopening the office safely and to identify positive elements of remote work that should be preserved.

Challenge our client to reevaluate its vision for operations and service delivery so that proposed changes helped clarify the organization's future.

Provide rapid iteration of high-quality analysis, insight, and deliverables, enabling the organization to understand impacts and feel confident in taking action.
The roadmap to success
Building trusted, one-to-one relationships made employees comfortable sharing their genuine experiences working through the pandemic, which in turn allowed us to make tailored recommendations. Organization leadership appreciated that we included the employee experience in our proposals.
After developing a set of tactical recommendations for reopening the client's offices, Eagle Hill used our Future of Work framework to develop a strategy for adapting to an uncertain future while supporting growth.
We developed a three-part workforce planning strategy for the organization. This strategy addressed the logistics of where and how people would be working, how future recruitment and employee retention would be affected by proposed changes, and how the organization could continue to offer all employees a quality experience, regardless of their individual work arrangements.
Related Services
Talent
Related Industries
Healthcare and life sciences
Nonprofit
State and local government

Let's go where you want to be
Eagle Hill helps organizations of all sizes, in all industries bring their business goals to life.