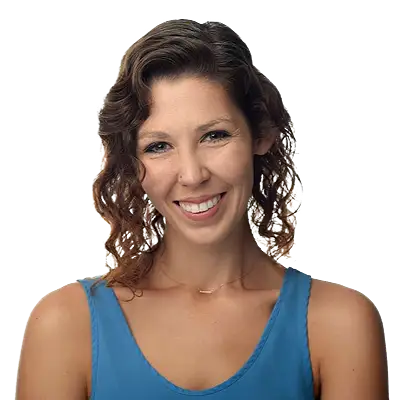 Elizabeth Watson
Mercyhurst University
The University of Arizona
My favorite motto
"Do the best you can with what you have." This has been my mantra for staying positive when tackling some tough asks, and it gives me permission to be creative.
Something most people might not know
I used to have an in-home baking business called "The Bakerina," and I sold baked goods at Farmers' Markets.
One word my colleagues use to describe me
Creative. I have an arts background, and I love solving problems in unexpected ways.
Something I recently learned (about, to do, etc.)
Wildcards! I discovered the insane amount of functionality Microsoft Word has using Wildcards in the "Find and Replace" feature. It's saved me hours of time.
Favorite part of working at Eagle Hill
The people. Every person I've encountered at EHC has been kind, smart, and capable. I know my team has my back and vice versa. It's such a supportive and collaborative environment.
My all-time favorite vacation destination
Salzburg, Austria. I've been there six or seven times, and I'm convinced there's no city as beautiful.