Article
How to boost technology adoption
The secret to boosting ROI with the human factor
Imagine the perfect technology implementation. It solves organizational challenges, there's little-to-no resistance, and the return on investment (ROI) exceeds expectations. Yet anyone who has implemented a new technology knows that reality is never perfect. Organizations aren't getting the productivity, customer experience, and operational efficiency improvements they expect from technology change.
Why the disappointing returns? It comes down to the human factor of technology adoption.
Few organizations consider the human factor: how technology change impacts the day-to-day experiences, skills, and roles of employees, as well as what groundwork it lays for people's career trajectories. Leaders often overlook employee perspectives, miss the underlying fears and anxiety caused by technology change, or make the wrong assumptions about what their people need, all of which can significantly impact end user adoption.
In fact, Eagle Hill Consulting's research on successful technology implementations reveals that employees aren't getting the support they need to benefit from new technologies, and technology investments aren't improving performance: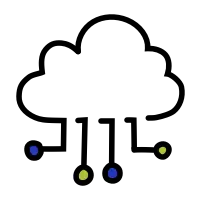 Only 23%
say technology change has had a positive impact on their organization.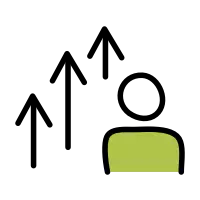 Only 27%
say technology has improved their ability to perform.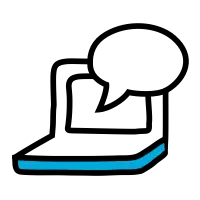 Only 22%
say they get enough support to benefit from new technology.

Only 18%
say technology has improved their ability to better serve customers.
How to take a human-focused approach to technology adoption
Grounding technology change initiatives in the human factor is essential to maximizing technology investments and increasing adoption. By improving human ROI, organizations can also improve enterprise ROI. Here's how to take a human-focused approach to technology change.
Communicate the case for technology change
When introducing a new technology, organizations should take a thoughtful approach to enable the business and lay the foundation for strong adoption. This means building the case to employees from the start and continually through the implementation process. Leaders should communicate the strategic vision, set clear expectations, address barriers, acknowledge and reward resilience, and solicit feedback. To feel engaged, employees need to know both the big picture vision and understand the everyday impacts on how the technology is going to improve their experience and create efficiencies so they can use their time more strategically.
Continually listen to—and learn from—employees
Organizations must create continuous feedback loops where employees can share their experiences throughout a technology implementation. This is essential for understanding and aligning the technology with employees' needs. Feedback channels should be designed so that employees are comfortable using them. Convenience, ease of use, and transparency are paramount. Employees should never feel that their feedback will be used against them in a negative way. At the same time, leaders need to act on employee feedback to increase productivity and embrace employee engagement to help accelerate technology adoption. Soliciting input is only the first step. Action demonstrates that organizations value employees' needs.
Measure success on adoption, not usage
Organizations should avoid gauging the success of a technology change initiative solely on usage. What's key is taking an adoption mindset that focuses on the extent to which employees are deriving and maximizing business value from the new technology. This requires engaging the business before the technology is selected so they feel ownership and can influence the features that are selected. When leaders demonstrate the desired end user adoption behaviors themselves, employees can get a better sense of what's expected. Some organizations find success introducing technology features strategically, starting with those that are most likely to win people over and moving to more disruptive changes later.
Empower people to truly own their experiences
While change is naturally overwhelming, organizations can provide employees with the support they need to embrace technology change. Organizations can offer different options for support so employees can choose what works best for them. Some of these options include offering training in different formats, making experts available through "office hours," and leveraging super users to share their best practices in engaging and useful ways. It's also a good idea to look beyond individual training and develop sessions that focus on cohort-based development to create effective peer support networks.
Related services and insights
Change
Technology enablement
The missing ingredient in successful technology implementations: People

Looking to boost technology adoption and make the most of your investments?