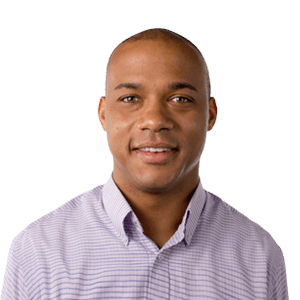 Giordon Gill
Rhode Island College
Georgetown University
My favorite motto
"I have so much to accomplish today that I will have to meditate for two hours instead of one." – Ghandi
My favorite author
Octavia Butler – She challenged my understanding of vampires.
The qualities that make me an "unconventional" consultant
My unconventional background. I was a manager at McDonalds, U.S. Marine and HR Assistant in the federal government.
My most significant role model
My older sister. She taught me that education doesn't end when you graduate from school and that we can always go back and develop a new skill or strength.
One word my colleagues would use to describe me
Calm.
Something about me people might not know
In high school I was a band geek. I played three instruments, the trombone, trumpet and baritone horn.