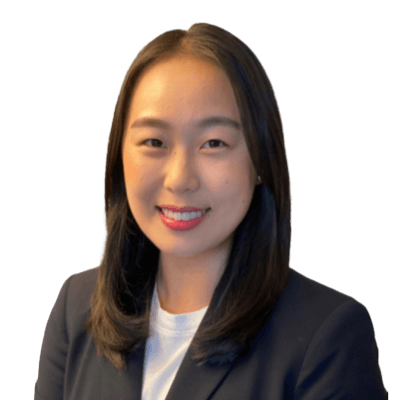 Grace Kim
Boston College
A life change that seemed risky at the time, but turned out positive
Pivoting into consulting at Eagle Hill. Even though I'm usually risk averse, I am so grateful I made this change!
The natural talent I'd like to be gifted with
Running. While I enjoy it (on and off), running doesn't come naturally to me and it requires a ton of energy (mental and physical) to run for any length of time or distance.
The most valuable piece of advice I've ever received
If you never ask, the answer is always "no."
Favorite part of working at Eagle Hill
The people! Everyone is incredibly warm and welcoming and truly wants to help you in any way they can. The camaraderie and support are unparalleled!
My favorite childhood book
The Best-Loved Bear by Diana Noonan.
My all-time favorite vacation destination
Lake Fuschl in Austria was the most gorgeous place I'd ever been and I would love to go back again one day.