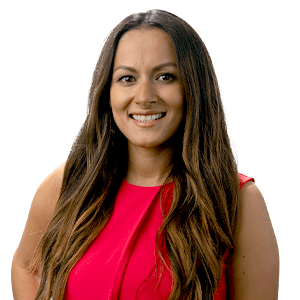 Jennifer Agis
Saint Mary's College of California
Monterey Institute of International Studies
My hobby
Scrapbooking! I love making scrapbooks and handmade cards that I send to my family and friends.
What energizes me the most
Hiking! Being surrounded by nature energizes me and I gain a renewed appreciation for the Earth that we live in.
My favorite getaway spot
My hometown – Gualala. A small coastal town in Northern California. We don't even have a stoplight in our town!
My childhood favorite book
Ramona the Pest by Beverly Cleary. I think Ramona reminds me of myself as a child. She thinks a lot. She is eager to learn and gets in trouble but has wonderful adults that love her rambunctiousness.
The most valuable piece of advice I've ever received
"Never forget where you came from and what it took to get you where you are today. Now go on and lift someone else up that could use your help." This advice came from my parents who left Mexico City to start a new life in the U.S.
What else do you want us to know?
After graduating college, I wasn't ready to start a job in the corporate world. So, I worked three jobs over the summer, saved as much money as possible, and took off on a backpacking trip for 10 months to Southeast Asia, India, Nepal, and South America. It was a life-changing experience that I'll never forget.