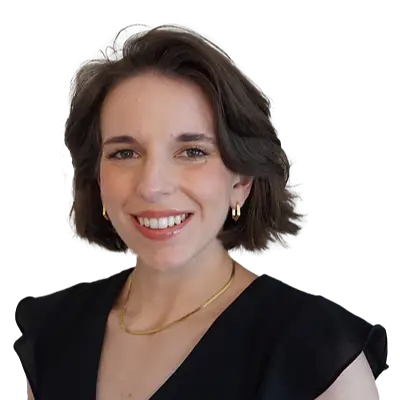 Kathleen Lovito
American University
The George Washington University
My favorite getaway spot
Little Tokyo, Los Angeles. Whenever I visit California, I always dedicate a day or two to eating and shopping in Little Tokyo.
Something most people might not know
I'm a big WWE fan. I go whenever the shows come to the DMV and even went to WrestleMania 2023.
Favorite part of working at Eagle Hill
The freedom and support we have to bring our full, genuine selves to work. It makes for both innovative problem-solving and entertaining water cooler conversations.
My most significant role model
My former manager. She showed me how to bring more of my personality to my work, how to trust my instincts, and how to believe in my own abilities. She's the reason I applied to Eagle Hill!
What energizes me the most
An early morning workout followed by a coffee that's mostly cream and sugar.