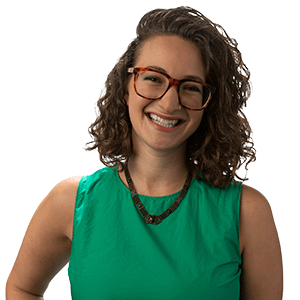 Laura Amster
University of Pittsburgh
University of Pittsburgh School of Public and International Affairs
My hobby
Getting out of the city and into the countryside! I quickly start to feel stifled in the city, so I love getting out into nature to camp, hike, or just try local wineries.
What energizes me the most
I love spending time with people one-on-one or in small groups. I'm definitely not a crowd person, but I take a lot of energy from deep, challenging conversations with people with whom I can form trust and a connection.
If I were a superhero, I'd be
Mystique! I'm envious of the ability to (in her case, literally) fit in anywhere.
My theme song
"Annie's Song" by John Denver.
My favorite getaway spot
Anywhere by the ocean! The sound of waves, the feel of sand, and the smell of salt makes my heart so happy.
My childhood favorite book
The Wonderful Story of Henry Sugar by Roald Dahl.