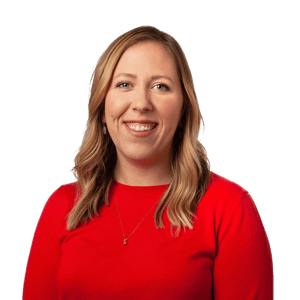 Lisa Gryncewicz
Virginia Tech
One word my colleagues would use to describe me
Dedicated.
My favorite motto
"The future belongs to those who believe in the beauty of their dreams." – Eleanor Roosevelt
What "breaking away from the expected" means to me
Our clients bring us in to solve problems. I want them to remember us for not only our great solutions, but also the personal connection and impact we made. That's unexpected.
My most significant role model
My youngest sister. Even though she has faced a lot of challenges in her life, she is still the most positive, caring, resilient person I know.
At the top of my bucket list
If my last name didn't give it away, I'm Polish and want to go to Poland to see where my family lived.
The natural talent I'd like to be gifted with
Song and Dance so I could live out my dream of being on Broadway.