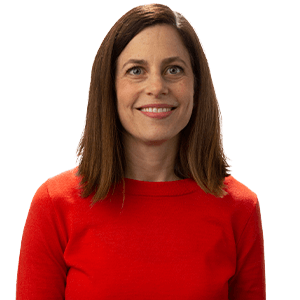 Rebecca Combs
University of Missouri-Columbia
Loyola University of Chicago School of Business
My personal BHAG (big hairy audacious goal)
I'd like to hike Mt. Kilimanjaro.
What energizes me the most
Exercise of any type—CrossFit, running, yoga, hiking…
If I were a superhero, I'd be…
Storm because she's powerful and cool.
My theme song
"Let's Get it Started."
My favorite getaway spot
Sri Lanka. For me it's the perfect mix of rugged, natural beauty, gritty cities, exotic wildlife, hiking, and gorgeous beaches.
My childhood favorite book
Where the Sidewalk Ends by Shel Silverstein, and I still enjoy reading it with my children. Even though it was published over 40 years ago, it's still original and witty.