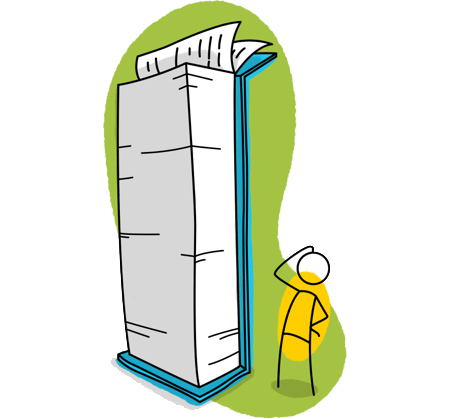 The client's perspective
Two large financial services enterprises launched an initiative they hoped would benefit both customers and employees in a big way. By combining the separate markets of the two organizations into a single mortgage-based security on a common platform, the enterprises could standardize reporting—eliminating manual processes, reducing errors, and increasing customer satisfaction.
One of the organizations launched a change initiative program to align clients and internal staff with industry standards and prepare them for the new policy requirements associated with the initiative. Before the launch, however, their servicing operations group faced a steep learning curve. With the impending changes expected to have the greatest impact on investor reporting processes and systems, these team members needed to develop competencies in a host of new tools and processes.
A new view
Although reporting employees had significant industry experience (eight years on average), few had ever gone through a change of this magnitude and were unsure of what to expect. Building on our strong relationship with this organization, Eagle Hill was brought in to develop a comprehensive change management strategy and roadmap to guide the servicing operations team.
With investor reporting identified as the most impacted stakeholder group, leadership looked to define a set of competencies that most reflected the future operating requirements of the office. We knew competency modeling would be the right tool to support this magnitude of change and began with dozens of staff interviews and a group-wide survey to understand current awareness and preparedness for the changes, as well as staff concerns and potential challenges.

Creating long-lasting change depended on the affected stakeholders taking ownership of the solution from the beginning. Eagle Hill asked leadership to define "personas" (their ideals of how employees would handle certain scenarios) and match them to the employee behaviors needed to make the ideals reality. From there, we began to define the employee "competencies" (knowledge, skills and abilities) that would enable the right behaviors to bring the personas to life.
Next, we reviewed the initial set of defined competencies with staff at all levels—managers and directors included. We gathered employees' feedback and shared it with leadership. Since staff would be taking on a greater customer-facing role than ever before, we needed to ensure they understood and agreed to the expectations of their performance—in customer service areas as well as technical ones. In fact, as their team worked with Eagle Hill through competency modeling, it became clear that building communications skills should become a priority.
All of the feedback received allowed us to solidify the list of competencies and begin defining the different levels of proficiency for each. At this point, Eagle Hill invited each employee to weigh in on the emerging competencies and calibrate the proficiency levels needed at his or her own job level, as well as one level up and down. The consistent data we received from this exercise validated that we were truly on the right path with the competencies as defined.
Finally, we made recommendations on how to integrate the proficiencies into the organization's training regime and highlighted gaps we saw in existing training. We also created a series of simple tools that allowed employees to self-assess their proficiency levels and developed templates managers and employees could use as they built training plans.
Unconventional consulting—and breakthrough results
The resulting matrix that Eagle Hill developed mapped 22 competencies to 5 proficiency levels, allowing the investor reporting team to see a clear path forward for readying the team for their post-change responsibilities. As one executive remarked, "Wow! I have never seen more comprehensive work done in this area. Outstanding work product. Thanks for providing comprehensive tools that will set us up for success and bolster our leadership arsenal."
Crucially, the final product came with considerable buy-in from all employees. We brought our change strategies and activities together into step-by-step guidance that empowered the servicing operations group to communicate with, engage, and train staff on the changes to come. Eagle Hill's unconventional "crowd-sourcing" approach, in which the employees defined their initial competencies and proficiencies and contributed extensively to their refinement, as well as our continual communications, lead to remarkably high staff engagement. Eagle Hill applied traditional change management best practices in wholly new ways to create positive energy and momentum where investor reporting employees had once felt anxiety about future changes.
Related Services
Change
Talent
Related Industries
Financial services

"THANKS FOR PROVIDING COMPREHENSIVE TOOLS THAT WILL set us up for success AND BOLSTER OUR LEADERSHIP ARSENAL."
-CLIENT