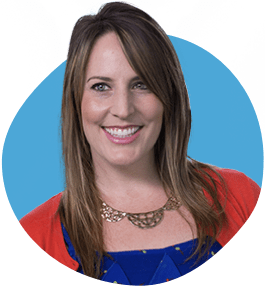 What do you do when the way you work no longer aligns to the technology systems you use?
For a local county government, the answer lay in replacing an antiquated virtual mainframe property tax system with a streamlined, cloud-based platform that offers enhanced security, flexibility, and connectivity. The new technology system aims to improve collaboration between departments and enable the county to provide faster, more effective services to its taxpayers.
The benefits of the new technology system are clear: better integration, reduced errors, increased efficiency, tighter security, and enhanced customer service. However, a change of such magnitude required serious change management expertise. Impressed with Eagle Hill's philosophy and disciplined approach to change at a transformational scale, the county government asked Eagle Hill to drive the new technology adoption and enablement in a way that would realize the new systems' desired benefits.
To learn more about how the county government is helping 250+ people get comfortable and confident with an entirely new way of working, we spoke with Shonda Letchworth. Shonda is the business transformation expert who leads the change effort for Eagle Hill.
Shonda, why is this change so critical for the county government?
Over the past 10-15 years, there has been a substantial real estate boom in this region. Property values are at an all-time high and recent data shows that new construction activity has picked up significantly. This county government handles the valuation, administration, and collection of property taxes for more than 750,000 residential and commercial parcels, amounting to nearly $6 billion in property taxes, or 45% of the county's overall revenue. Meanwhile, their current property tax system was built in the 1970s—when the county was about half its current population size. The system just couldn't keep up with the growth, much less provide an enriched customer service experience.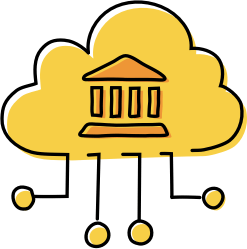 And why is this change so challenging?
Even though the benefits of the new system are clear—having a single system of record, reducing manual data entry, building an adaptable system that can be configured to ensure compliance with policy and legislative updates—the change for the user is tremendous. Some people get excited about becoming more modern while others become understandably nervous or anxious. And when the comfortable and familiar disappear, we must help employees become skilled in navigating the new system and embrace the new way of working.
How is Eagle Hill contributing to the initiative's success?
We were lucky in that the county leadership team came to Eagle Hill already understanding how critical it was to acknowledge, plan for, and address this change early on and in a holistic way. We started from a place where influential leaders and change champions had begun to spread awareness of the initiative and the need for change to their departments and teams. We then jumped into design and are executing a strategy—combining elements of traditional and Agile change management—to walk in step with the technology development team and create the right type of change support for the users. For example, much of the upfront work involved traditional change management practices to fully understand the landscape and the stakeholders' needs and starting points. But then, because there is such variation in when and how different stakeholders are impacted, we need to narrow in on specific groups to support them individually.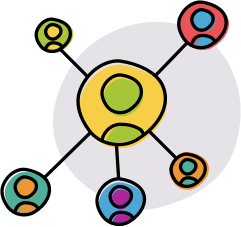 Have you run into any unexpected challenges?
Yes, a big one called COVID-19! Just as the county implemented the first functionality release, the users were suddenly dealing with a shift to remote work, the introduction of a new collaboration platform (MS Teams), and all the personal worries, concerns, and constraints associated with the pandemic. We were very cognizant of the dangers of change fatigue and modified our approach so as not to lose ground while still caring about the individual experience. We created new resources, peer support systems, and channels of communication appropriate for a virtual working environment.
One valuable resource that we had put in place before COVID was a network of change ambassadors who helped influence system adoption. We worked closely with them as the situation evolved, adapting our own approach to keep what was in the best interest of their people foremost, always. The county appreciates how we work as a partner during these times. We walk alongside them, shifting priorities as needed and bringing in innovations to make them successful for the long haul. One client team member told us that they love Eagle Hill's "can-do attitude, energy and professionalism" and another one admired how we "grow others by osmosis."

Every day, our team strives to ease the burden of the technology transition so that county employees can continue to feel connected to their missions."
– Shonda Letchworth
Shonda, what is most remarkable or rewarding for you, personally, on this project?
I really appreciate how mission-driven the county employees truly are. They choose their work because they find value in contributing to broader society. They always consider how their work will positively impact their local communities and neighbors rather than thinking about how it might benefit their own productivity or improve their own personal situation. Every day, our team strives to ease the burden of the technology transition so that county employees can continue to feel connected to their missions.
Related Services
Change
Related Industries
State and local government