The client's perspective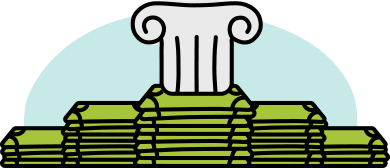 A nonprofit organization was initially founded as a federal entity, but moved over time to more closely resemble a private organization. This shift resulted in a unique hybrid, wherein many of the organization's staff positions, policies and processes were established to comply with federal regulations.
From a practical human resources perspective, the evolution of this organization meant staff operated under a mixed set of requirements regarding performance assessments. Overall, implementation of performance management was patchy, with fewer than 1/3 of the organization's employees receiving regular annual reviews or feedback on their performance.
Leadership recognized the need for change, not just to help improve employee performance, but also to recognize those who were consistently performing at a high level. The organization wanted to align performance guideposts for all employees, to keep its progress on track, and to maintain morale. Eagle Hill was brought on board to help institute a clarified performance management process.
OVERALL, IMPLEMENTATION OF PERFORMANCE MANAGEMENT WAS PATCHY, WITH fewer than 1/3 OF EMPLOYEES RECEIVING REGULAR ANNUAL REVIEWS OR FEEDBACK ON THEIR PERFORMANCE.
Paving a path for employee growth
We started at the top, with the heads of operations and human resources, to pore through with them what pieces the organization already had in place. Concurrently, Eagle Hill conducted our own research into performance management best practices, benchmarking other organizations in the space. To understand employee perspectives, we fielded a feedback survey and conducted extensive discussions with staff at every level and in every type of position. What became clear from these discussions was that good or bad, people wanted to know how they were doing because they wanted to grow.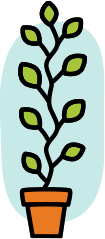 GOOD OR BAD, PEOPLE WANTED TO KNOW HOW THEY WERE DOING BECAUSE THEY WANTED TO GROW.
Because the new process introduced a transformational change to individual mindsets and truly, to the organizational culture, we moved with deliberation, bringing people along every step of the way. Since some employees had not gone through a formal performance appraisal process, we conducted extensive training on what to expect and how to respond.
One of our first actions was working closely with the organization's leadership to create a standard set of requirements for supervisors to manage performance and build robustness and accountability into the process. We followed up with supervisor training on how to use these standards and how to distinguish between performance and conduct issues during reviews.
Next, we focused on establishing core competencies for all employees. We created trainings for managers and provided corresponding sample behaviors to help clarify expectations for supervisors and leaders in regards to how they prioritize their work and their people.
At lower levels of the organization, we trained staff how to set personal developmental goals and how to work with their managers toward meeting those goals. Crucially, we taught employees ways to introduce and manage what—especially for the uninitiated—can at times be uncomfortable conversations. Formal feedback from employees confirmed they valued this series of training, which included one-on-one coaching sessions, as well as open-office hours, weekly Q&A sessions, and a one-stop internal web-based repository of materials.
Unconventional consulting—and breakthrough results
The new performance management system provides considerable flexibility while aligning the processes for staff across the organization.
By tapping into the organization's existing consensus culture, Eagle Hill was able to develop tools and processes that gained across-the-board buy-in as we progressed. As a result, the 600 tools and resources we provided—forms, reference guides, training aids and more—contribute to a model that has strong impact and genuine staying power.
In our work with leadership, we communicated the criticality of "walking the walk" at every level of the organization. From directors to janitors—every person's role is now defined, every employee is accountable to identified standards, and most important, every person is recognized and valued.
The results speak for themselves. By the time Eagle Hill had finished this engagement, 70 percent of employees, including some entire departments, had already received their annual performance review—an increase of 100 percent.

BY THE TIME EAGLE HILL HAD FINISHED THIS ENGAGEMENT, 70 percent OF EMPLOYEES HAD ALREADY RECEIVED THEIR ANNUAL PERFORMANCE REVIEW—AN INCREASE OF 100 percent.