THE CLIENT'S PERSPECTIVE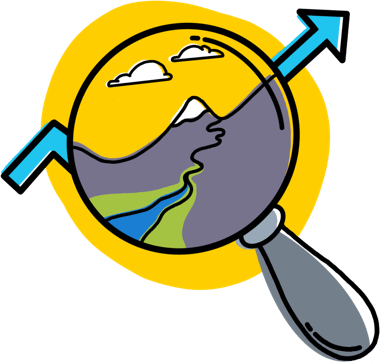 More than sixty years into operation, the Alice Ferguson Foundation (AFF) has expanded its education, stewardship, and advocacy practices and extended the reach of its watershed-protection mission outward from its scenic Maryland property along the Potomac River to across the Washington, D.C. metropolitan area.
As the organization's impact has grown, so too have its costs and competition for donation dollars from more recently established local and regional nonprofits. AFF recognized an opportunity for forward-looking financial and strategic plans as sound and sustainable as its mission and vision. With a clear picture of its organizational goals, AFF now wanted the fresh perspective of business strategy and planning experts to help realize its operational ones.
AFF brought in Eagle Hill Consulting, with which it had developed a relationship over several years of our corporate social responsibility and citizenship efforts, for a landscape and business analyses to inform a larger long-term strategic plan.

A NEW VIEW
The team knew from the start that long-term success would only come from truly getting to know every aspect of the AFF enterprise: its business, its employees, and its unique culture. What followed was the foundation of a great relationship, built on nature hikes and meeting frequently at the AFF farm. Each interaction was an opportunity to get everyone—from the office manager to the members of the board—engaged in the larger effort to learn more about the business and operate more efficiently.
Unconventional consulting for unconventional nonprofits: The Alice Ferguson Foundation View transcript
The team began with a competitive landscape analysis. Benchmarking against AFF key regional competitors provided the right backdrop to highlight AFF strengths, gaps, and opportunities to differentiate as the organization considered refinement of its program offerings and market pricing. This deep-dive also shed new light on AFF's remarkable—and highly marketable—assets. The team encouraged AFF to trumpet the rarity of these standout amenities and assets, including:
The Hard Bargain Farm, AFF's working farm on hundreds of acres of beautiful Potomac River shoreline, contains historic farm buildings, an amphitheater, and its centerpiece, a Living Building Challenge Certified Environmental Center—an educational complex featuring net zero energy, net zero water, and a carbon-neutral structure that work together like interdependent species in an ecosystem. It was only the thirteenth facility of its kind to be certified worldwide.
AFF staff, who are educated, passionate, and deeply connected to its mission and history. Many staff members tell stories of their own first visits to the farm, often during their adolescent years.
By taking a comprehensive look into the financials during the business analysis, AFF gained an accurate picture of its spending and the areas driving most growth and uncovered areas driving expenses. Armed with this information, the team worked to create tactical solutions to put the organization on firm financial footing. Specific recommendations included:
Making greater special event use of AFF's Hard Bargain Farm facilities to build awareness and engagement with the public; and
Identifying potential partnering opportunities with local arts and historical societies to drive AFF differentiation through its unique natural, cultural, and historical elements.

UNCONVENTIONAL CONSULTING—AND BREAKTHROUGH PERFORMANCE
One thing the team kept foremost in mind was the deep personal relationship AFF employees had with their organization. Staff, executive leadership, and board members all knew they faced challenges, and all were keen to have the work they do positively impact the long-term health and viability of the organization. Harnessing this shared commitment to the mission was key to maximizing success.
The Eagle Hill team brought years of nonprofit experience and business acumen to the task. But even more important, the team brought a deep level of engagement, which helped inspire AFF's enthusiasm and energy around new initiatives. Our people were driven by a deep personal commitment to see the organization's worthy mission succeed. We went "all in" with AFF and together realized value beyond expectations.
By the time the five-month formal engagement completed, AFF was armed not only with a plan of specific tactical activities to incorporate into an annual operating plan but also—and perhaps even more critically—a new mindset. As educators, AFF had always viewed the value of their programs in terms of students served or new curricula developed. Now their offerings are viewed as revenue generators as well—the financial engine enabling the mission.
AFF's new strategic plan focuses all efforts on sustaining and growing the organization. This "all hands together" approach will move AFF cohesively toward new program offerings, making better utilization of assets and new operating principles that promote transparency, accountability, and long-term viability.