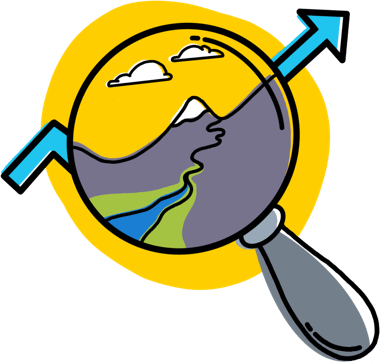 The client's perspective
More than sixty years into operation, the Alice Ferguson Foundation (AFF) has expanded its education, stewardship, and advocacy practices and extended the reach of its watershed-protection mission outward from its scenic Maryland property along the Potomac River to across the Washington, D.C. metropolitan area.
As the organization's impact has grown, so too have its costs and competition for donation dollars from more recently established local and regional nonprofits. AFF recognized an opportunity for forward-looking financial and strategic plans as sound and sustainable as its mission and vision. With a clear picture of its organizational goals, AFF now wanted the fresh perspective of business strategy and planning experts to help realize its operational ones.
AFF brought in Eagle Hill Consulting, with which it had developed a relationship over several years of our corporate social responsibility and citizenship efforts, for a landscape and business analyses to inform a larger long-term strategic plan.
A new view
The team began with a competitive landscape analysis. Benchmarking against AFF key regional competitors provided the right backdrop to highlight AFF strengths, gaps, and opportunities to differentiate as the organization considered refinement of its program offerings and market pricing. This deep-dive also shed new light on AFF's remarkable—and highly marketable—assets. The team encouraged AFF to trumpet the rarity of these standout amenities and assets, including:
The Hard Bargain Farm, AFF's working farm on hundreds of acres of beautiful Potomac River shoreline, contains historic farm buildings, an amphitheater, and its centerpiece, a Living Building Challenge Certified Environmental Center—an educational complex featuring net zero energy, net zero water, and a carbon-neutral structure that work together like interdependent species in an ecosystem. It was only the thirteenth facility of its kind to be certified worldwide.
AFF staff, who are educated, passionate, and deeply connected to its mission and history. Many staff members tell stories of their own first visits to the farm, often during their adolescent years.
Making greater special event use of AFF's Hard Bargain Farm facilities to build awareness and engagement with the public; and
Identifying potential partnering opportunities with local arts and historical societies to drive AFF differentiation through its unique natural, cultural, and historical elements.
Unconventional consulting—and breakthrough results