To better compete in the marketplace, a major player in the affordable housing sector sought to deliver value to its customers more rapidly by standardizing and employing agile transformational change at scale. The enterprise wanted to adopt lean and agile operations across its entire portfolio of business to create a better return on investment in technology with predictable results and quality products.
While a successful agile transformation would set a course for increased value to the enterprise's customers, the journey had the potential to overwhelm employees—and undermine the effort. The enterprise turned to Eagle Hill for help defining, navigating, and communicating the change.
Goal: To shorten the learning curve, increase the adoption rate, and quickly realize the value of a scaled agile transformation for an entire portfolio of business.
Breakthrough results

Stakeholder workshops to thoroughly understand our starting point and how to best reach the clients' goals while alleviating employees' worries.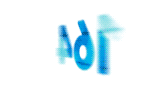 Agile Release Team (ART) members trained in six tracks of study (assess readiness, staff and train, migrate to JIRA, populate backlog, implement ceremonies, and continuously improve) with each track tailored to function.

Tiers of transformational change successfully managed simultaneously—at the portfolio, program, and team levels.
Our starting point
Aware that employees' worries about agile transformation combined with the genuine danger of change fatigue (especially amid COVID-19) could derail the enterprise's progress, Eagle Hill took a sensitive and measured approach. To bring employees along and help them succeed in changing their entire way of working, Eagle Hill had to:

Define the change for the more than 500 employees affected by the agile transformation and tailoring engagement for each key segment of employees recognizing that each had vastly different appetites and readiness for change.

Engage leadership immediately and, despite potentially conflicting priorities, help them agree on critical details about program increments, planning sessions, and synchronizing pieces of work to serve customers best.

Bring all affected stakeholders together—from the executive level down to the team layer, help them hear each other's thoughts in real-time on what the change would look like and how it would roll out.

Pivot multiple times, with the most significant pivot coming very early in our engagement when COVID-19 moved all work remote. We adopted the delivery of our engagement, communications, and training to the virtual environment and we were able to maintain the change schedule by using collaboration tools, such as PollEverywhere, Mural, JIRA, etc.
Unconventional consulting and the roadmap to success
We enlisted dynamic and respected champions within the organization to push out critical information while pulling in vital feedback from users.
We kept the voice of the employee prominent throughout the change (in tailored training, documentation, and communications that featured their real-life experiences and reflections), demonstrating our commitment to walk with employees through the transition.
We took our traditional project plan and layered it into the organization's development plans and tools. Developers could dig into layers of their plan and see our roadmap to transformation embedded within, broken down into steps and language they could easily understand.
We broke down each part of the six-step Agile Release Train (ART) launch process with communications, training, office hours, and a series of "quick guides" (featuring the real-life experiences and insights of colleagues) released bi-weekly and housed on an internal website created for their learning and development. Breaking the ART process down in this way for each ART helped modulate what could seem like an overwhelming ask of employees amid the stresses of the pandemic.
We pivoted in response to external events and client priorities but always remained true to our strategic change management plan. How we delivered on our engagement, communications, training, and leadership development plans evolved, yet always stayed consistent with the sound strategic principles and sequencing that defined our plan.
Related Services
Change
Related Industries
Financial services