As vaccination rates ramp up across the U.S., the road ahead remains complicated for employers. Eagle Hill Consulting research finds that Boston employees have mixed views on workplace issues including COVID-19 vaccination requirements, proof of vaccination, and what to do about unvaccinated employees. But, employees agree that they want employers actively involved in workplace safety measures.
What else do Bostonians have to say about the return to work? Read on for the key findings from our survey of workers across the Greater Boston area.
Given that the Boston workforce has differing views on many critical COVID-19 issues, it's essential that employers continuously engage with employees on key decisions. This means really understanding employee views, responding to their concerns, and developing smart change management strategies, especially because changes related to health and safety are particularly complex.
– Jonathan Gove, Boston office lead
Greater Boston area employer COVID-19 vaccination response
Nearly sixty percent of workers in the Greater Boston area want their employers to require employees be vaccinated
Most Bostonians want their employers to require proof of vaccination from employees
More than half of Boston workers want employers to provide incentives to encourage vaccination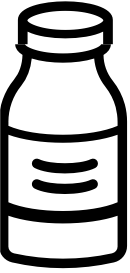 59%
say employers should require vaccinations

61%
say employers should require vaccination proof

56%
want their employer to offer incentives
Boston workers are split on how to manage unvaccinated employees
When asked about the disruption of COVID-19 on the workplace:

44%
say unvaccinated employees should not be allowed to work in-person with co-workers

56%
say unvaccinated employees should not be given special allowances to work from home
Boston employees want their employers to play an active role in workplace safety
When asked about the role employers should play with COVID-19 precautions, there was broad support for employer involvement. Boston employees think their employers should encourage or require employees to:

83%
Be vaccinated

83%
Social distance

82%
Wear masks

70%
Have their
temperature checked

65%
Receive regular COVID-19 testing
The 2021 Eagle Hill Consulting Boston COVID-19 Vaccines and the Workplace Survey measures employee sentiment about COVID-19 vaccines, returning to the workplace, as well as testing and safety protocols. Conducted by Ipsos from May 12-17, 2021, this survey includes 536 respondents from a random sample of employees in the Greater Boston area.