When you think of National Collegiate Athletic Association (NCAA) coaches who have the highest performing teams, what names come to mind? Maybe Mike Krzyzewski at Duke, who has the most wins of any coach in college basketball history. Perhaps it's Nick Saban or Bear Bryant, who are tied for the most major college football national championships. Then there's Pat Summitt who led her University of Tennesee Lady Vols basketball team to an unprecedented 1,098 career wins.
All good choices. But the coach widely considered to have one of the most successful coaching records in the history of the NCAA is Anson Dorrance.
How do team sports correlate to achieving business goals?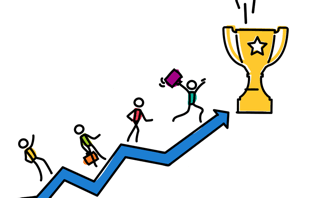 As the head coach of the women's soccer program at the University of North Carolina, Dorrance has led the Tar Heels to 21 of the 31 NCAA Women's Soccer Championships. He has a 90% winning record, led the team to a 101-game unbeaten streak, and coached 13 different women to 20 National Player of the Year awards. And, some of his proteges were on the podium when the U.S. Women's National Team claimed its fourth World Cup title. Five members of that team played under Dorrance at UNC.
I spoke with Coach Dorrance for Episode 2 of Eagle Hill's new podcast, cultured(ED). I wanted to understand at a deep level how he consistently drives such high performing teams and how business leaders can tap into his process and methods.
What I learned is that for Coach Dorrance it boils down to two key elements: Metrics and Core Values.
Metrics Make Mindset
As business leaders, we know all too well about metrics. In fact, many business executives and managers are swimming in metrics and are struggling to capture those that are most meaningful. We also wrestle with the best ways to communicate performance metrics to employees in a way that drives positive results.
Let me tell you, Coach Dorrance has figured out metrics. In his early days coaching at UNC, he was invited by legendary Coach Dean Smith to observe the men's basketball team. There, an overwhelming amount of data was collected not just on game day, but also at each practice. Then, the data was communicated real-time to players so they could understand their strengths and weaknesses and work to improve.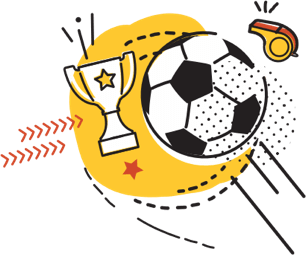 Dorrance "soccerized" this approach for his team and delivers 28 rankings each day to the team so that each athlete has clear insight on all key elements of their individual performance and how they compare to their teammates.
This approach is important for several reasons that are transferrable to business. First, team members know every single day how they are doing, where they are strongest, and areas to focus on for improvement. There's no waiting around until game time or for annual performance reviews to start making adjustments.
Second, the data is objective and does the job of providing feedback. This way, the coach or the boss isn't the "bad guy or gal" delivering the feedback–the data tells the story. Now, a coach or boss can serve as a partner in working with a team member to improve their performance. Essentially, the data can help strengthen relationships and foster collaboration.
Also, the data helps create mindset. Armed with objective facts, a team member has a realistic view of who they are and how they stack up in the organization. During the podcast, Coach Dorrance discusses how team members can create a false narrative about their abilities that aren't rooted in facts and can get in the way of their success. Data, he says, is one of the most powerful ways to create a fact-based mindset that drives performance and holds individuals accountable.
Live the Core Values
You may have seen recent research from Eagle Hill that found nearly half of the U.S. workforce is unclear about their employer's core values. These findings are troubling because organizational values should be the driving force motivating employees' day-to-day behavior and their relationships with customers, partners and other stakeholders.

As you might guess, the exact opposite is the case for teams led by Coach Dorrance. Every single team member knows the team's core values, can recite them, and is held accountable for living the core values.
What I found most interesting about his take on core values is how he holds team members accountable for living the values. It's not just the boss holding the team accountable. Teammates rate one another on how well they live up to the team's core values. Those who aren't living the values as measured by their peers don't stay on the team. Again, Dorrance has structured a unique accountability structure that drives performance.
Take a few minutes to listen to the podcast interview with Coach Dorrance. In addition to critical insights on metrics and core values, he offers wisdom in many other areas that can help business leaders – from developing women as leaders to identifying talent.