Another deeply challenging year is in the rearview mirror. We're almost two years into dealing with a global pandemic, with omicron now looming large. This new, highly contagious COVID variant already is triggering companies to change their return to the workplace plans and further straining the public health and safety workforce. 2021 also saw other difficult challenges – the Great Resignation, an acute labor shortage, supply chain problems, and social unrest – that fundamentally have changed work in so many ways. Looking ahead to 2022, the pandemic and workforce issues are unlikely to dissipate. But with learnings and hindsight, business leaders can make 2022 the year of the Great Re-Evaluation – a time to accelerate changes that were long overdue or to implement new promising approaches that have emerged since the onset of the pandemic.
Here's why it's time for a Great Re-Evaluation:
The pandemic has reshaped employee attitudes about their lives and work. The pandemic shutdown meant job losses for millions and forced millions more to immediately shift to working full time from home, while frontline workers who stayed in the workplace were exposed to high levels of risk and stress. So, it shouldn't be surprising that all the turmoil has employees reevaluating their lives and work. In fact, more than half of the workforce (51 percent) has reevaluated their personal priorities since the onset of the pandemic, especially younger workers (65 percent). Thirty-four percent of employees are considering changing employers, another 31 percent are considering changing careers, and 21 percent are thinking of changing where they live.
The pandemic has caused workers to:

Source: 2021 Eagle Hill Consulting COVID-19
Workforce Burnout Survey
Americans experiencing burnout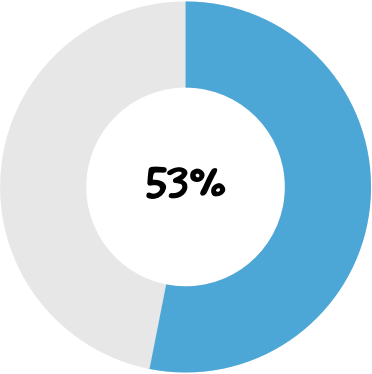 Source: 2021 Eagle Hill Consulting COVID-19
Workforce Burnout Survey
Workers are burnt out. Employee burnout was simmering before the pandemic, and now it's boiled over. Fifty-three percent of working Americans say they are burnt out at work. Burnout is highest among younger workers (62 percent for those aged 18-34), followed by mid-career workers (58 percent for those aged 35-54), and lowest among older workers (33 percent for those 55 and older). When looking at gender, women are more likely to be burnt out (56 percent) as compared to men (51 percent). It's an unsustainable situation for employers when burnout is rising, and the labor shortage continues. This means leaders must fully understand burnout causes and remedies and then collaborate on specific solutions that will work for an organization's business strategy and the workforce.
Workers who say their company has taken action to improve EX since the start of the pandemic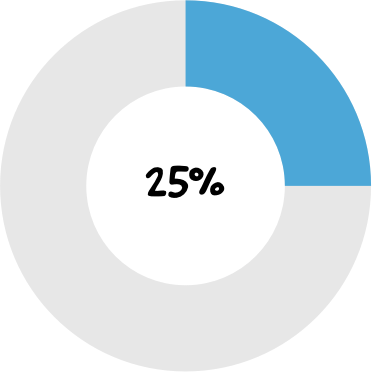 Source: The Eagle Hill Consulting
Employee Experience Survey 2021
Many employers aren't focused on a high-quality employee experience (EX). Most U.S. workers (64 percent) indicate that their employee experience directly impacts their ability to serve customers. Yet only 38 percent of workers say that their organization places a great deal of importance on employee experience and satisfaction. Moreover, only 25 percent of employees say their company has taken action to improve the employee experience since the pandemic. A company can have groundbreaking products, but unhappy employees are unlikely to innovate and can drive customers away. A focus on creating a high-quality employee experience can tackle a multitude of issues facing companies today – strengthen customer service during a workforce shortage, retain top workers who are resilient and innovative, improve workforce morale, and drive optimal organizational performance.
Employers are falling short on diversity and inclusion action.
In the wake of social unrest, many business leaders now understand the importance and value of diversity and inclusion (D&I). Some even have made significant investments to build or strengthen their D&I initiatives. Fifty-eight percent of U.S. employees say productive conversations are happening on race, ethnicity, and bias in the workplace, and 83 percent say their organization places importance on D&I in the workplace. But more than one in five are unable to point to anyone in their organization who demonstrates that D&I is important through their actions, and only 10 percent say they see company D&I representatives demonstrating its importance. Part of the problem may be that D&I staff are focused on transactional or compliance D&I efforts rather than driving real organizational change.
The D&I disconnect in the workplace

Source: The Eagle Hill Consulting
Employee Experience Survey 2021
Whatever the cause, employers must find ways to move from words to action; otherwise, they risk damaging employee engagement and their reputation while missing the business performance upsides of a diverse and inclusive workplace.
A starting point for your Great Re-Evaluation of 2022
Certainly, every organization's situation is unique, with varied problems and successes. But regardless of performance or industry, there are fundamental areas every organization can reevaluate to not only contend with today's pressing issues but to make their organization stronger and more resilient over the long term.
Organizational culture. Culture is at the core of what steers business results. It's how work gets done. And when a culture is clearly defined, understood by the workforce, measured, and managed, the end result is peak employee and organizational performance. At the onset of the pandemic, we polled employees and found that few workers (24 percent) said that their organization has a culture that fosters innovation and collaboration to deal with the global pandemic. Given those results and recent events, there couldn't be a more important time to dig into organizational culture. What is your culture, and how has it changed (or not) over the past two years? Are employees living your culture? Is your culture a help or a hindrance? Is your culture measured and managed? What culture do you want? Answering these big-picture questions can get you started at the management and employee levels.
Performance management. Long before the pandemic, many companies were already reassessing their performance management programs. Now that work has fundamentally changed for virtually every business and employee over the past two years, it's imperative to revisit how employees are managed and evaluated. At the onset of the pandemic, we found that nearly half of all workers (43 percent) said their performance metrics were not clear and needed to change. Moreover, performance management for the large new swath of virtual workers is fundamentally different. One way to retool performance management is to transform the process. Rather than focusing annually on past performance and missteps, performance management can be structured as ongoing conversations to set goals, map out professional development plans, and discuss career growth. In doing so, employers and employees are having a regular dialogue that helps develop and retain top talent.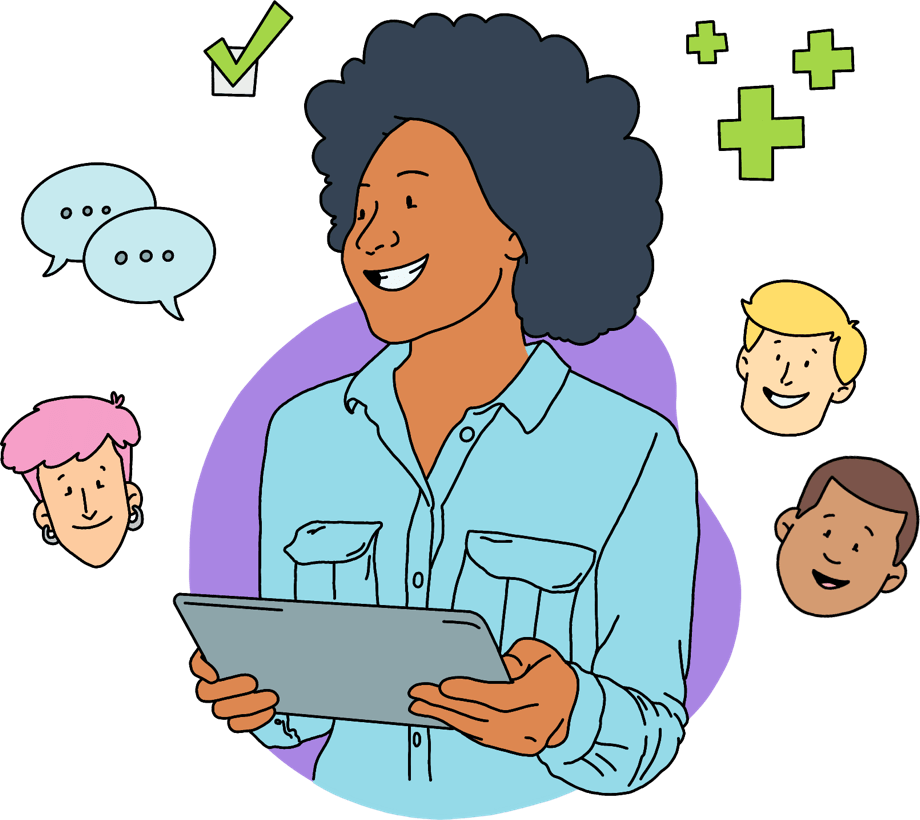 Hybrid work environments. Like it or not, hybrid work environments are here to stay for many employers. Once companies emerged from the immediate challenges of remote work, many of the benefits became clear – improved work-life balance, less commuting time, and lower real estate costs. In fact, our research found that 67 percent of workers say working from home alleviates burnout. Of course, these benefits are coupled with challenges – from technology to collaboration – when employees are working both from home and the workplace. And research indicates that new hybrid work environments could even contribute to the burnout problem. A smart re-evaluation will mean developing, implementing, and monitoring multidimensional solutions that ensure hybrid work environments don't have unintended consequences and drive better individual and organizational performance.
Onboarding. Onboarding is so much more than processing paperwork and distributing a laptop and phone. It's also about putting your culture and values front and center for new employees and making them feel a sense of belonging, excitement, and motivation. And like everything else, a pandemic with so many employees now working remotely has upended onboarding, with even greater challenges for employees fresh out of school with limited work experience. Now many organizations are taking a fresh look at their onboarding strategy so it is a more meaningful and inclusive moment for new workers. One approach to retooling onboarding would be to solicit new-hire feedback shortly after the onboarding experience. Another approach would be to implement a buddy program that pairs new hires with an established staffer. Buddy programs can help new hires navigate the organization, get them integrated into the culture, and foster relationships across the company.

Certainly, there are many more areas that can be reevaluated. For example, salary and benefits are undergoing massive shifts, as are diversity, equity, and inclusion programs. But the bottom line is: Strategic and forward-thinking business leaders will carefully evaluate the turmoil of the past two years, engage employees in the conversation, leverage the positive, address the problems, and emerge even stronger in 2022 and beyond.
Wishing you good health, happiness, and success in 2022.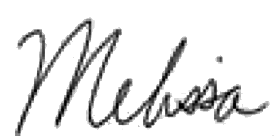 President and CEO, Eagle Hill Consulting