Companies have long conducted layoffs to cut costs during times of economic uncertainty. Yet, here's the reality about layoffs: while they provide short-term financial relief, layoffs can take a toll on productivity, employee retention, company culture, reputation, and more. The loss of skilled employees can also weaken innovation, cutting into a company's competitiveness.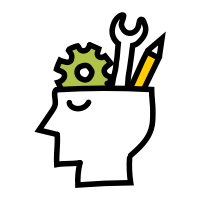 It goes without saying that the personal and professional toll of layoffs on employees is high. Those who are laid off worry about their financial situation and must navigate the stress and psychological impact of job loss. The employees who remain have more work to do, which often leads to significant stress and low morale. The aftermath of layoffs ripples across the organization, often with impacts that linger.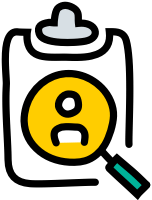 A recession readiness survey from Eagle Hill Consulting reveals that one-third of U.S. workers are worried about being laid off should a recession happen.
There is an alternative. Companies can prioritize long-term operational efficiency over short-term cost savings. This way, they can maintain a stable workforce, boost productivity, and create an environment that attracts and retains top talent. Operational efficiency fuels a virtuous circle that benefits both the business and employees.
Do more than implement solutions—empower teams
Implementing new technologies can power your operational efficiency goals. However, getting the most business value and efficiency gains from technology requires looking beyond "standing up the system" and focusing on empowering teams to optimize workflows and shift to new ways of working. Think of it as bringing the technology to life. To start, organizations should assess current business value and efficiency gaps by engaging various teams and user groups to understand the current state. How are teams using the technology capabilities and features? What are the "hot button" issues? What business outcomes aren't being realized? Why? Once organizations identify gaps across user groups, they can act decisively. They can determine how best to realign or tailor process flows to optimize efficiencies. At the same time, they can identify relevant solutions to address where users need additional support, capacity, or skills.
Collaborate across functions on operational scenario planning
Facilitated discussions and scenario planning exercises allow organizations to identify, address, and mitigate operational risks and challenges—before they become lessons learned. In a consequence-free environment, this proactive and disciplined approach builds operational resilience and allows leaders to plan proactively instead of reacting hastily. This is why organizations benefit when cross-functional leaders work together to model, plan, and react to real-world "what if" scenarios. Leadership teams can predict impacts on business operations and employees, uncover potential blind spots from alternative perspectives, stress test different solutions, and create actionable plans for mitigating risks.
Pinpoint uniquely human work to use resources wisely
While humans excel in complex decision-making due to their rational and emotional capabilities, repetitive, low-value manual activities often overwhelm staff. Organizations can alleviate this pressure by determining the tasks that humans should do and the tasks that can be automated. Rule-based processes with low exception rates are ideally suited for automation. Assess critical workforce segments to further optimize existing workforce capacity. This helps to understand the current workload versus the total capacity and identify gaps and opportunities. Organizations can close any gaps by developing skills, optimizing processes, reallocating work, or cross-training. Leading organizations will go a step further—modeling additional capacity scenarios to forecast potential impacts and determine necessary actions.
Be deliberate about making technology investments
Technology drives operational efficiencies, reduces costs, and spurs future growth. The right technology tools have never been more accessible or essential to competitiveness. Leading organizations are harnessing these tools, such as artificial intelligence (AI), to augment their workforce and automate processes. Yet, organizations should avoid investing hastily to chase the latest "shiny object." For a more objective approach, collect functional and technical requirements by working with a team of end users and technologists. It's also essential that business and IT teams communicate effectively to translate user needs into technical requirements. Doing this helps focus investments on tools that meet people's needs. The result? Due diligence for financial investments and more efficient process automation.
Continually optimize products, services, and initiatives
It's essential that organizations keep up with changing customer and employee demands and adapt their operating models with changes. This could mean rethinking governance and underlying processes to continuously engage with stakeholders, communicate with partners, and improve decision-making. Organizations that emerge the strongest from this period of economic uncertainty will use insight from customer experience data to determine how best to realign their portfolios to match customers' changing needs and behaviors. In turn, they will give employees what they need to provide exceptional customer service. Leading organizations will also fine-tune processes to solicit and incubate new ideas, make incremental improvements, and test their market readiness for shifting customer preferences or new customer segments.
It can be difficult for companies to avoid short-term cost cutting when faced with the real possibility of a global recession. But those that buck the trend, and trade layoffs for operational efficiency, can find themselves in a much stronger position when the economic crisis ends.
Related services and insights
Performance improvement
Recession readiness: The case for looking beyond cost cutting