A global nonprofit development organization experienced great success innovating to achieve its goals of strengthening and expanding democracy worldwide. Now it wanted to build an internal operating model every bit as advanced as its external one.
Eagle Hill developed a remarkable AI-enhanced approach to smartly organize its resources and efforts for the most impact across both headquarters and field offices.
Goal: To further advance mission outcomes through data-enabled decision making.

Unconventional consulting—and breakthrough results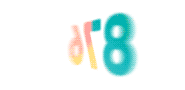 Headquarters and field staff successfully surveyed, despite the complexity of having staff dispersed across 65 countries.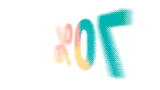 Survey participation—more than twice as much as needed to validate findings.

Key priorities identified and associated implementation playbooks developed, illuminating a very clear path forward.
Multi-faceted fact-finding approach confirms suppositions about the most pressing issues while identifying additional organizational culture areas to explore further.
AI-enabled surveying provides real-time results and analysis, greatly accelerating the data analysis process and enabling data-driven decisions.
Interactive, outcome-based facilitation informed by concrete data drives rapid agreement on top 5 organizational priorities among a diverse set of leaders.
Implementation playbooks informed by deep change management expertise chart an unambiguous course to achieving desired results.
Our starting point
The client asked Eagle Hill to provide recommendations for obtaining rapid, transformative results. Together, we worked to:

Understand existing challenges and pockets of success, including the relevant aspects of the culture, across 65 locations to develop recommendations reflective of one cohesive organization.

Find root causes of identified challenges and develop a comprehensive set of recommendations to drive improvements.

Bring together 40+ leaders representing both HQ and field office functions to collectively prioritize key initiatives to deliver the most impact.

Create actionable implementation and change management plans to enable client leadership to break down silos, drive greater collaboration between teams, and quickly accomplish priority initiatives.
The roadmap to success
Eagle Hill worked with Entromy—a leading software platform that delivers real-time, nuanced results powered by artificial intelligence and natural language processing—to field an organization-wide survey that yielded immediate feedback and analysis.
Eagle Hill leveraged Entromy's platform to identify key influencers (not always typical "leaders" in the hierarchical sense) and provided recommendations for engaging them in implementing the changes.
Our team used the results of our historical document review, anecdotal evidence, survey, and leadership workshops to corral a set of highly complex organizational issues into five priority recommendations for immediate implementation.
Together with the client, we developed high-level change management implementation plans and playbooks for these five priority recommendations, plus an additional playbook for guiding effective program management.
Related Services
Performance improvement
Related Industries
Nonprofit