As a leading regional healthcare provider began implementation of its long-term performance strategy, it realized there was an opportunity to leverage additional support to optimize care delivery and operations.
Eagle Hill helped the provider roll out two efforts system-wide: a new care delivery model (NCDM) and the transformation of its perioperative (periop) supply chain.
Goal: To improve employee engagement and provide the best patient experience
Unconventional consulting—and breakthrough results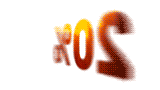 improvement in
case cart accuracy
within 30 days

backlog in the
preference card
maintenance process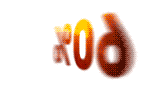 reduction in average
number of age cart supply
selection errors per day
With fewer case cart supply errors, clinicians can spend more time focused on their patients.
Leadership can capture performance measurements and provide clear career path progression for staff.
Clinicians and supply chain staff feel more empowered by the new processes.
Our starting point
Growing pains noted by the Performance Improvement (PI) team were the catalyst for bringing Eagle Hill onboard:

The roadmap to success
For the NCDM, we held "Train the Trainer" sessions to equip unit leaders with best practices from early pilot implementations.
In support of these sessions, our team reviewed participant evaluation scores and feedback to inform subsequent sessions.
Turning our focus to the periop supply chain transformation, we interviewed hospital staff and conducted on-site observations to gain a full understanding of the periop process.
Armed with our new knowledge, we rolled out a staff reorganization that aligned roles and responsibilities to distinct job descriptions consistent across all periop departments.
We facilitated town halls to assist in the rollout, allowing affected staff to ask questions and receive training on new responsibilities.
Related Services
Performance improvement
Strategy
Related Industries
Healthcare and life sciences