New survey uncovers the startling misalignment between corporate culture priorities and practices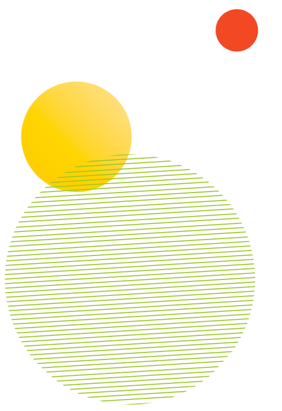 A new survey of C-suite leaders by Eagle Hill Consulting found that while most executives we surveyed agree that corporate culture impacts financial performance, less than half (46%) are holding their employees accountable for company culture. Our research indicates that there is a missing link between the importance executives place on corporate culture and the investments and actions they are taking.
In today's environment, corporate culture is an increasingly important component of competitiveness. One of the primary reasons for this is the pace of change of customer expectations, and competition requires companies to change more rapidly in more areas of their business. Business strategy and goals identify what a company wants to achieve. Culture identifies how they will achieve it. In today's world, it is easy to replicate "the what." It is difficult—if not impossible—to replicate "the how."
In a world where innovation, focus and change must be continuous and pervasive, the push for culture can no longer reside in stand-alone change initiatives and pockets of teams within an organization. This function must reside in the hearts and minds of its entire workforce and play out in their daily decisions, conversations and prioritizations. The emerging view that organizations must pursue a reality where every employee is a change agent—and corporate culture is the thread that weaves this throughout every individual.
But where do C-suite leaders currently prioritize their own company culture? More importantly, what management actions are they taking to invest in their company culture to achieve business goals? What does focusing on culture really mean at the busy intersection of good intentions and meaningful actions?
To find out, EHC surveyed 56 C-suite executives across a wide range of industries. Despite their industry differences, we found great consistency in attitude and action. Highlights include:

strong evidence of the belief that corporate culture directly impacts competitiveness

weak evidence of corporate culture action and investment in culture strengthening activities

weak indication of culture measurements

weak evidence of accountability of culture tied to business strategy
For most organizations, their culture journeys just do not seem to shift into gear. And that is a problem—especially if their best employees decide to bail out and hitch a ride elsewhere.
C-suite wants a strong culture, but accountability is lacking.
75 percent of executives in our survey say they agree that their corporate culture is one of the top reasons why people join their company. These leaders make the connection between being a great place to work and attracting top talent, especially as workforce demographics change.
As Alan Kohll explains in his October 2018 Forbes article, "Why Millennials Are Good for Employee Well-Being": "Millennials have helped to advance the concept of an 'ideal' work environment to an expectation of an excellent workplace culture." Leadership seems to be getting that message.
At the same time, only 46 percent of executives agree that they hold their employees accountable for company culture once they come on board. (Figure 1)
Figure 1: Employers know corporate culture attracts employees, yet fail to hold employees accountable for creating it.

Likewise, nearly three-quarters (72 percent) of executives in our survey agreed or strongly agreed that company culture directly impacts their organization's financial performance. In fact, not one executive disagreed with that sentiment. Yet far fewer (59 percent) of the executives agreed or strongly agreed that their company holds the leadership team (those directly on the line for financial performance) accountable for company culture. (Figure 2)
Figure 2: Executives recognize corporate culture affects financial performance, but they do not hold leadership accountable for creating strong cultures.

The culture challenges trace back to some fundamental misalignments in culture theory and practice. For example, 40 percent of leaders do not say that their organizational policies and procedures are aligned to their company culture. (Figure 3)
Figure 3. Organizational policies and procedures do not always align to organizational culture.

Perhaps most surprising among all of the results, just over half (56 percent) of executives agree or strongly agree that their organization clearly articulates the key attributes of their company culture. The others (45 percent, or nearly half) were either neutral or actually disagree. What the corporate culture is and how it aligns with the organization's strategic direction are both areas that should be transparent to all employees—yet clearly, they are not. (Figure 4)
Figure 4. Just over half of executives say their organizations have clearly defined the attributes of their corporate culture.

What does it mean when such a high percentage of organizations do not have a clearly defined culture? For one thing, these results likely indicate the root of the poor numbers around accountability shown in Figures 1 and 2.
If leaders and employees do not have clear-cut guidance on what the corporate culture is, then how can they be expected to behave in accordance with it?
From a bigger picture perspective, Eagle Hill believes that a lack of clarity about organizational culture leads to a breakdown in accountability, improvement, and ultimately, culture-driven high performance. For many organizations, culture is a vague concept. But rather than nail it down, organizations leave it aside and let it develop at will. Without the focused attention it deserves, corporate culture can become a genuine corporate risk.
Eagle Hill experience shows a common challenge is that leaders themselves are unclear on what, exactly, corporate culture means, confusing the concept of culture with climate. (See sidebar below on the difference between culture and climate.)
Other (and certainly more damaging) times, leaders experience company culture differently than rank-and-file employees and therefore are blind to brewing culture issues. They may lead their company's culture improvement down the wrong path.
In other cases, leaders view corporate culture as a trend. They may start culture initiatives within their companies and find themselves surprised when the initiatives fail to result in meaningful improvements. As an analogy, they're concerned about improving emissions, without considering how the fuel drives all the systems.
Shifting gears: Our recommendations
When it comes to corporate culture, organizations "get it" in theory—but need to commit to putting cultural initiatives into high gear. Download the full report to see what organizations can do to make improving culture a top priority.