What's the secret to catching top talent? It's about much more than salary. It starts with finding the right people—not just for the job, but for your organization. When you do, it's about personalizing every step of the process that brings new hires through your door and into the fold.
Eagle Hill Consulting helps federal agencies from outreach to onboard. In the tight competition for talent, our unbiased approach promotes your organization's culture at every candidate touchpoint. We help you build compelling engagement strategies so that you can find, hire, and retain the people who have the specific skills your agency needs to meet its mission—and the personality fit to thrive in your workplace environment.
Reel in the right candidates
From leveraging data to following up with new employees, gain insight on strategies to strengthen your recruiting process. Take a deeper look into these six critical elements to cast your line for quality hires and make a better experience for everyone involved.

Are you having trouble finding quality candidates?
Solution:
Find the best candidates with targeting tools based on live data.
Social professional networks are the #1 source of quality hires.*

Do quality candidates know enough about you to be interested?
Solution:
Use consistent and compelling messaging at every candidate touchpoint. Highlight your organization's mission and culture.
A strong employer brand attracts top talent.

Do you know how successful your recruiting program is?
Solution:
Use your data to determine what works best.
Analysis of time cycle metrics and creative hiring strategies helped increase hiring by 33% in just four months.

Do your candidates lose interest or take another offer because it takes too long to get hired?
Solution:
Develop an end-to-end process that monitors critical path milestones and resolves issues. Include candidate communication.
Shortened hiring time to 49 days from 111.

Are your new employees excited to be part of your organization?
Solution
Create a highly engaging onboarding and orientation.
Employees are 69% more likely to stay up to three years if they attend a well-structured onboarding program.**

Are you hiring people that are not strong performers?
Solution:
Use a standard and rigorous candidate vetting and interviewing process to verify a candidate has the right experience and competencies for a strong functional and cultural fit. Incorporate appropriate OPM authorities.
Hire high performers up to 90% of the time.***
*LinkedIn Global Talent Trends 2015
**Bauer, Tayla. "Onboarding New Employees: Maximizing Success." SHRM Foundation's Effective Practice Guidelines Series, 2010, pp. 6.
***Topgrading
Employee lifecycle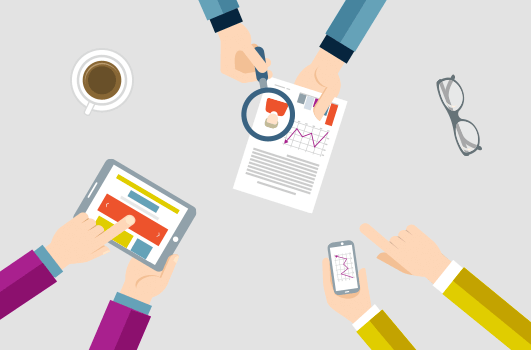 What does the path to a 21st century workforce look like?
Eagle Hill Consulting helps government agencies streamline their workforce from start to finish. By modernizing processes and practices, Eagle Hill helps federal agencies bring out the best in employees and enable them to more effectively deliver mission results.
Expert advice
Across Generations, Change is Change, People are People.
Workforces are more multigenerational than ever before—but most employees share the same views on change management, regardless of their age group.
Building an ideas culture in federal government
Employees are key, but our new survey shows their ideas are not being tapped. In fact, 72% of federal employees say that their agency rarely or never seeks their ideas for improvements, and 71% say that government is less open to new ideas than the private sector.
Top Three Trends in Human Capital 2017: Direct. Personal. Fast.
The constant advance of digital technologies and smart data makes direct, personalized and fast customer experiences an expectation. It is time for leaders to take the same approach to their workforces.
Ping pong tables and flex schedules: The surprising preferences of DC Millennials
Beefed up benefits packages may not be enough to keep millennial employees happy. See what we learned in a survey of more than 2,000 professionals across the US.
Impact
Eagle Hill's Onboarding Success Story
We took a deeper look our own onboarding process in order to create a new system that is both welcoming and empowering for our newest team members.
Reimagining Process, Technology, and Culture
Our client's legacy federal processes were limiting overall development. We applied private-sector best practices to increase flexibility and streamline operations.
Developing competency models and a workforce planning process
We helped one highly specialized agency prepare its workforce for the future by implementing their forward-looking Human Capital Strategic Plan.
Empowering employees to strengthen service, culture and core values
At one agency, we brought employees at all levels together for collaborative solutions to increase engagement, strengthen culture, and improve retention.