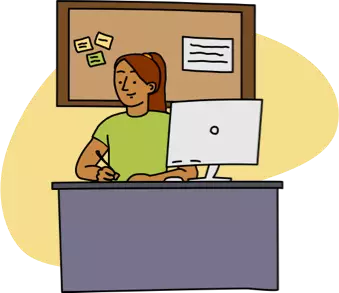 One of the clear tensions that has emerged in 2023 is organizations issuing return-to-work mandates while remote workers are pushing back. Employers cite collaboration, customer service, culture, productivity, and cost savings as drivers.
But the reality is that returning to the office is not a silver bullet. In fact, it could exacerbate the challenges organizations already face in these areas.
And it won't change the fact that managers are struggling with effective performance management, regardless of where their teams work. Remote and hybrid work has made this challenge—which has existed well before COVID—a primary concern. These struggles will remain regardless of whether employees work remotely, in person, or in between.
Managers are under pressure to improve employee performance and deliver results from both remote and in-person employees, while also ensuring their teams are engaged and top performers stay—all as work environments continue to evolve. If they fall short, organizations risk losing any gains in productivity and engagement realized during the pandemic.
Rather than thinking about whether to return to the office or not, organizations should focus on utilizing effective performance management to drive productivity, collaboration, customer service, and culture. Where teams are managed matters less than how teams are managed, and equipping managers to shift their focus to a results-oriented approach is central to this. Traditional methods of managing performance, such as closely monitoring employees' time, attendance, and task completion, may prove ineffective in this new environment—and can stifle productivity, engagement, and collaboration.
Instead, a results-oriented approach:

Emphasizes outcomes and measurable goals to drive productivity, engagement, and collaboration

Empowers individual and collective ownership

Fosters creativity and innovation
Remote and hybrid work isn't going away. And I'm almost just as certain that performance management will remain a chronic issue for employers who are pointing to remote work as the culprit for lackluster performance, rather than getting to its root causes.
Instead, leaders and managers must find new ways to manage employee performance if they hope to remain competitive and keep their top talent.
Related services and insights
Talent
Performance culture in a hybrid world