Core values & employee benefits
Driven to make a difference
At Eagle Hill, you're not a number: you're a substantive contributor to every project. Our team comes from a variety of backgrounds, industries, and roles, but we're all collaborative problem solvers dedicated to doing great work by living our core values.
Our values in plain view
Impact
Making an impact
Every Eagle Hiller aspires to make a difference and exceed expectations, every time.
Our client stories show just how much of an impact we've made, from helping a regional healthcare provider reduce daily case cart supply errors by 60% to helping a National Museum shorten average time to hire from 111 to 49 days. 100% of our clients would work with us again—letting us know that our impact is being felt.
Collaboration
People and relationships
People and relationships are at the core of our employee and client experience. No one is a number—we deliver personalized experiences for our clients, and strive to grow the whole person, personally and professionally, for our employees. 91% of employees reported that Eagle Hill has a collaborative culture.
Family
Celebrating diversity
Eagle Hill celebrates differences and strives to create an environment that encourages all our team members to bring their whole selves to work. We build our inclusive culture on transparency and open communication — and 84% of Eagle Hillers report that they are comfortable being their authentic self at work. Our goal is to hit 100% and stay there.
What does family mean at Eagle Hill
Fun
Having fun together
Since our founder had the whole team over for breakfasts in our early days, we've always made time to bring our team together to strengthen our relationships and have a little fun. That continues today with group service events, our holiday party, and continuing the tradition of employee breakfasts (though we don't all fit in a living room anymore).
What animal would Eagle Hill be?
Diversity & inclusion at Eagle Hill
At Eagle Hill, we are committed to hiring and developing a workforce that—at all levels—reflects the diversity of our community and our clients. Diversity fuels innovation and creativity, blending unique and varied perspectives to maximize our client impact and employee experience.
We are committed to making diversity and inclusion part of the fabric of Eagle Hill. Here are some of the ways we're taking action:
The Let's Talk About It Series
Let's talk about it brings together employees of all levels and backgrounds to participate in dialogue on topics of diversity and inclusion and to promote learning and growth.
Inclusive Leadership
Trainings and tools for equipping leadership and managers in identifying, understanding, and breaking through barriers to inclusion.
How We Hire
Our standardized approach drives objective and evidence-based hiring practices and allows us to hold one another accountable in making inclusive hiring decisions.
Real-Time Development (RTD)
We leverage our RTD program as a vehicle to normalize conversations about diversity and inclusion topics between team leads and team members.
Commitment to Developing Diverse Leadership
Eagle Hill intentionally nurtures the development of our diverse talent by providing access to mentoring, career growth opportunities, and career progression.
Commitment to Veterans
Veterans bring incredible value to our team and play an essential role in Eagle Hill's success. As a Virginia Values Veterans (V3) certified business, we are committed to hiring and retaining qualified veterans.
Benefits

Health insurance
100 percent employer-paid premiums for our employees and their families

Time off
Generous vacation and holidays, and PTO that doesn't count against you

Family
Up to 12 weeks of paid parental leave for the birth or adoption of a child

Exceptional opportunities
To accelerate your career and take on increasing levels of responsibility as our company continues to grow

Transparency
Weekly company-wide Q&A calls hosted by the CEO are just one of the ways we promote open communication and transparency

Company get-togethers
All-employee conference, game nights, comedy shows, happy hours, a fall picnic, pride celebration, and leadership lunches

Great consultants
Some of the ways we develop our people: career advisors, real-time feedback, peer networks, an L&D stipend, and professional certifications
Supporting our community
Supporting the neighborhoods in which we live and work with partnerships like:

DC Central Kitchen


Reach Incorporated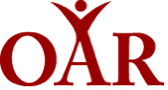 Offender Aid and
Restoration (OAR)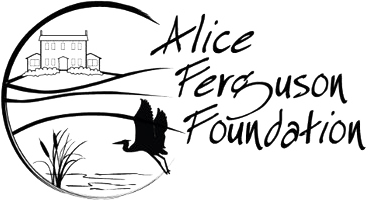 Alice Ferguson Foundation