A large health service provider wanted to overhaul its performance management program to address inconsistencies across the organization and turn around its high personnel costs and attrition tied to its current performance review process.
Eagle Hill helped the organization articulate a performance management philosophy and guiding principles. We then designed a new program that would reinvigorate employees' connection to their work and provide clear and consistent parameters for reward and development.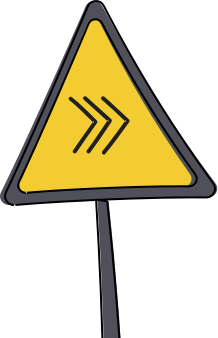 Goal: To develop a consistent system of performance management that meets health industry regulatory requirements; emphasizes ongoing employee feedback; elevates personal responsibility for performance at all levels; and replaces static annual performance reviews with real-time data and timely interventions.
Unconventional consulting—and breakthrough results
3
Guiding principles that laid the foundation for a new vision of performance management.
2
Streams of performance management—one reflective of employee impact and contribution; the other, predictive of employee engagement—now measured multiple times throughout the year and combined to form a real instrument of performance acceleration.
1
Cohesive picture of performance that provides opportunities for early interventions and a fair, transparent basis for personnel decisions.
Our starting point:
With a turnover rate nearing 65 percent and personnel costs consuming from 30-40 percent of its budget, the client brought Eagle Hill aboard to help revamp its inconsistent performance management system to one that would foster employee engagement under a more unified organizational culture, values, and approach to compensation decisions.

The roadmap to success
The Eagle Hill team knew that success depended on our ability to:

Understand the client's culture, their challenges, and their definition of success in order to lay the foundation for a tailor-made performance management program

Thoughtfully define the current state of performance management and the vision for the future

Align perspectives, processes, and technologies toward achieving the new goals

Engage employees' voice in designing the new performance management program in order to set the stage for individual accountability and ownership of what would be a transformative process
The new data-driven approach to performance management enables managers and employees alike to have clear insight into both expectations and actual performance through a process that collects then combines frequent, real-time and two-way feedback. By developing a reliable process to leverage both past and real-time performance data, Eagle Hill empowered the client to:
01
Reward and recognize performance more transparently and on the spot
02
Identify weak performance and intervene as issues emerge (rather than after they have escalated)
03
Equip their leaders with the right information to better discuss development needs and career growth for their people
Related Services
Talent
Related Industries
Healthcare and life sciences

Let's go to where you want to be
Eagle Hill helps organizations of all sizes, in all industries bring their business goals to life.