Weeks after its COVID-19 shutdown, a large national museum needed a plan to reopen its facilities that would prioritize the health, safety, and concerns of its employees and patrons. Eagle Hill worked alongside museum leadership to develop and manage implementation of a reopening strategy that was both comprehensive and responsive to quickly changing public health conditions.
Goal: To ensure a safe and seamless return to operations, with employees feeling fully confident their physical safety and emotional needs were met.
Unconventional consulting—and breakthrough results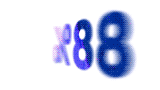 Response rate to our initial employee survey, a remarkably high return.

Phases of reopening, which emphasize caution and maximum responsiveness to changing conditions.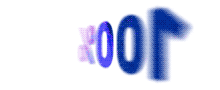 Delivery of all PPE, onsite monitoring tools, policies and procedures, and safety handbooks to returning employees, on Day 1 of reopen.
Partnering for a safe return
Centering planning on employees' needs and concerns builds confidence and sheds light on ingenious ways to mitigate risks.
Rigorous communications ensure that consistent messages cascade from leadership down through ranks, so every employee understands the changes and knows their part in the new processes.
Addressing the needs of offsite employees as thoroughly as onsite ones ensures all segments of the workforce feel cared for and connected to the mission.
Our starting point
Recognizing the criticality of its employees' and volunteers' physical and emotional well-being, the museum leaned on Eagle Hill's change management and communication expertise to work methodically through every step of the reopening process—helping to set the priorities, get everyone on the same page, and make sure nothing fell through the cracks along the way. We needed to:

Understand and address employees' greatest concerns and needs, plus communicate how we have addressed them, before employees returned.

Drill down into numerous scenarios to write comprehensive policies that equipped the museum with an unambiguous plan of action.

Document and extensively communicate new policies to all staff.
The roadmap to success
Eagle Hill helped the organization navigate the first phase of its transformation by giving employees a starring role—and ownership—in the process. Together, we pushed engagement, communication, and collaboration to the fore and ushered in a new long-term model centered on value-add relationships. Keys to our success:
Consistent communications, complemented by regular meetings with leadership and work units, made clear what employees could expect with regard to changes and safety measures and gave ample opportunity to answer questions.
Building on an idea surfaced through our employee surveys, Eagle Hill helped develop a stipend program that supports commuting flexibility for employees. Employees who are uncomfortable using public transportation may use the stipend for parking, rideshare, or bikeshare services.
Eagle Hill created predictive dashboards for key metrics (positivity rates, new cases per capita, and ICU bed utilization) using leading public health thresholds to give the museum up-to-date access to information and impart agility to future decision-making.
With an eye toward maintaining employee wellbeing under stress, Eagle Hill has developed a plan for regular "employee pulse" surveys and is helping institute policies to manage burnout and provide more targeted interventions when needed.