Millions of American workers face unprecedented circumstances — either working around the clock on the frontline of the pandemic, worrying about protecting their business or job, or struggling to work from home.
Employee burnout was a problem before the coronavirus global pandemic, and now the risks of burnout are painfully acute during this crisis.
Forty-five percent of U.S. employees say they are burnt out, with one in four indicating that the cause is attributable to the COVID-19 pandemic according to a new national poll by Eagle Hill Consulting.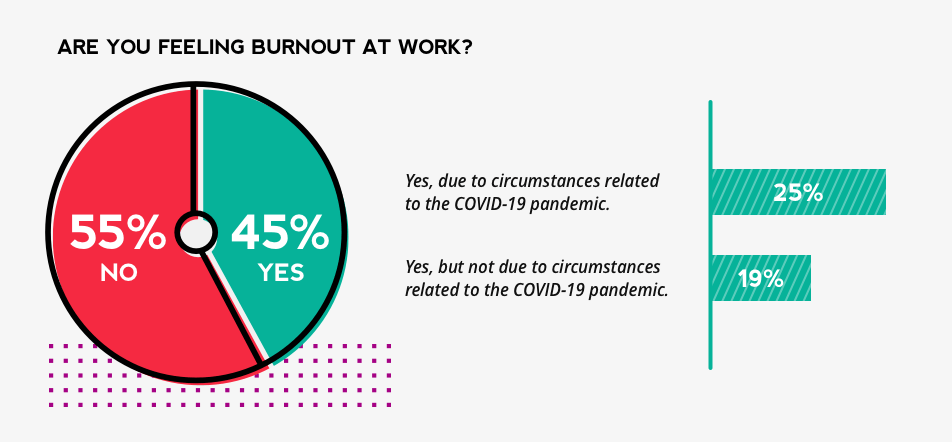 Yet more than one-third of employees say that their organizations are not taking steps to address employee burnout.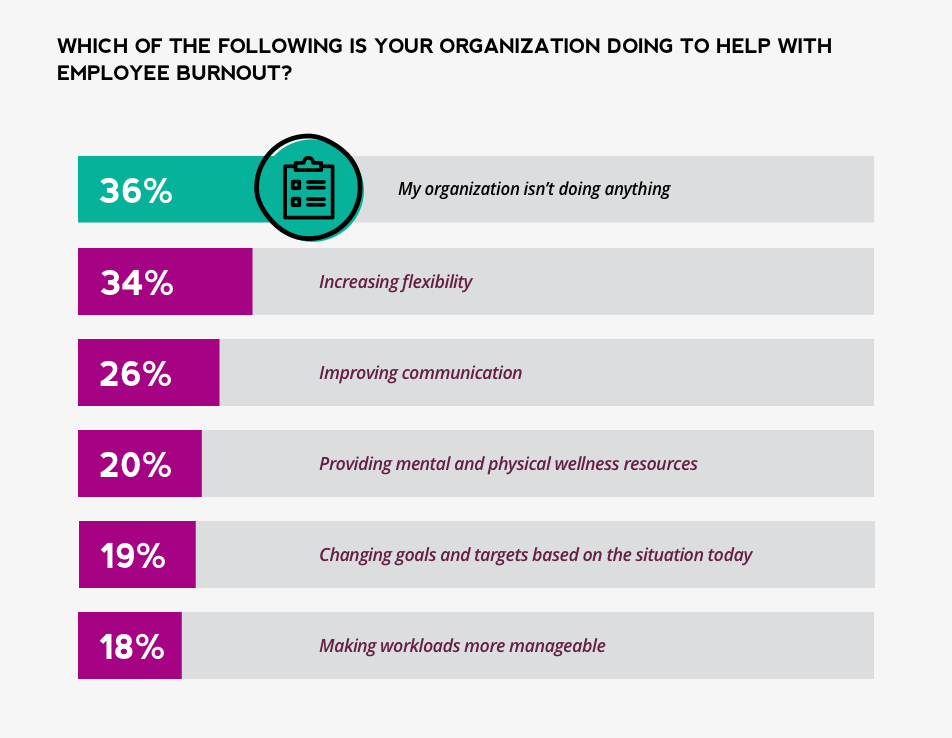 THE MISTAKE MANY LEADERS MAKE IS TREATING BURNOUT AS A PERSONNEL ISSUE WHEN IT'S REALLY AN ORGANIZATIONAL ISSUE.
Melissa Jezior, Eagle Hill President and CEO
According to employees, the top causes of burnout are workload, trying to juggle their professional and personal life, a lack of communication and time pressures.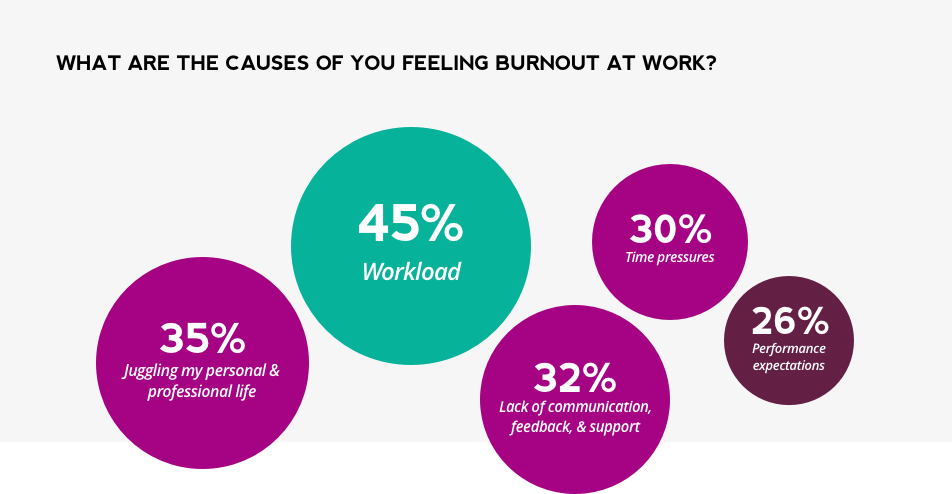 Amid the crisis, many say they are less productive and feel less connected to their colleagues.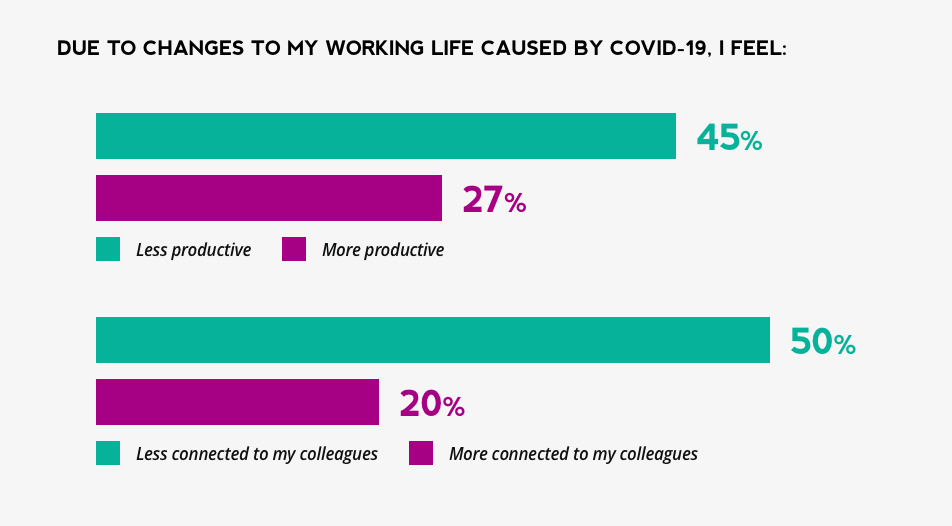 Some good news: 37 percent of employees indicate they are more attentive to customer needs while nearly half say they now are more likely to stay in their job.

The 2020 Eagle Hill Consulting COVID-19 Workforce Burnout Survey was conducted online by Ipsos from April 8-10, 2020 and included 1,001 respondents from across the U.S.