Eagle Hill Consulting's research on workplace culture in government shows clear and distinct ties between employee engagement and operational performance. Seventy percent of government employees say workplace culture affects their will to do their best work—making it clear that culture has an immense influence on an agency's ability to meet its mission.
The majority of government employees (69%) say their agency leadership is responsible for driving culture according to our research. Yet, over a third (37%) feel those leaders are negatively impacting their agency culture. Given the importance employees place in leaders as culture carriers, what can agencies do to right the ship?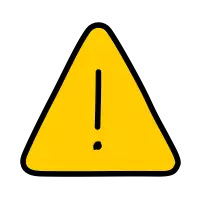 37% of government employees say agency leadership negatively impacts their culture.
Source: Eagle Hill Consulting Government Workplace Culture Survey 2023
How agency leaders can show up as culture champions
Set the foundation
Leaders first need to understand and articulate the business case for a healthy culture. Knowing how improving culture will positively affect business outcomes provides the fundamental motivation for making culture a business priority in the organization.
Provide the resources to succeed
Leaders need information and tools to properly engage with culture issues. Because culture traditionally has been considered an HR responsibility, business leaders often find themselves ill-equipped to promote culture. Provide the tools (such as talking points, presentation decks, data, and case studies) and training necessary to equip agency leaders to bring culture into their day-to-day conversations. And when new leaders join, provide resources and coaching to help them assimilate and establish expectations that align with the agency's values and culture.
Develop and highlight leaders as culture champions
When leaders model and champion cultural behaviors, employees become more likely to do the same. Determine where your existing leadership falls on the culture spectrum—culture champions, detractors, or neutrals—and then have a plan for developing and recognizing each. Figure out how to move the cultural champions into the spotlight while providing feedback and tools to your culture neutrals and detractors, with the goal of moving them toward culture champions.
Make culture measurable
Few agencies officially track culture data beyond what they're provided from the Federal Employee Viewpoint Survey (FEVS). However, leaders already have access to rich sources of employee data (such as employee engagement, performance, and retention metrics) that can be used as a base for identifying culture focus areas. Consider what infrastructure is needed to be able to easily access, analyze, and share your agency's FEVS data to spot trends and build action plans to improve scores.
Elevate team roles in creating culture
While the majority of government employees say culture is most visible agency-wide, 37% say it's most visible within their team. As such, it's important that agency leaders don't overlook how they can make teams (versus just individuals) carriers of culture. By embedding culture at the team level, organizations can build cultures that last—even as top leadership may change under different administrations.
To do so, go beyond giving team leads summaries of FEVS employee engagement scores. Instead, integrate culture-based behavioral expectations into regular performance conversations, as well as in informal rewards and recognition. Then encourage team leaders to regularly reiterate these expectations, highlight team members who exemplify great culture behaviors, and reward high performers in tangible ways.
Build trust through feedback and action
One of the most powerful ways for leaders to build trust is by genuinely hearing, respecting, and thoughtfully considering employees' opinions. When feedback flows between leaders and employees, it benefits both sides. Employees feel heard and engaged, while leaders gain awareness of grass-roots issues and dispel the perception of being aloof or disconnected.
These positive interactions serve to strengthen mutual trust, promoting both employees' willingness to follow and leaders' ability to direct and supervise more effectively. The work can be hard and potentially uncomfortable: both sides must be open to honest dialogue, acknowledge both good and bad feedback, and hold themselves and their teams accountable for demonstrating cultural values. Nevertheless, the positive culture results make it a highly worthwhile endeavor.
Related services and insights
Culture
Leadership, trust, and workplace culture in government