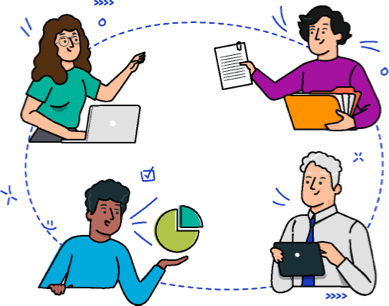 2022 felt like whiplash. We started the year with The Great Resignation, with employees walking out the door in record numbers. Fast-forward to the end of 2022, and many employers shifted to layoffs amid economic turmoil. Financial services companies like Barclays, Citigroup, and JPMorgan Chase announced job cuts, while tech giants like Apple, Amazon, and Meta announced job freezes or layoffs. Many economists are predicting more widespread layoffs following PepsiCo's announcement of job cuts.
2022 also saw a resurgence of corporate turmoil and scandals. Elon Musk's acquisition of Twitter created chaos for customers, employees, and the entire social media ecosystem. Meanwhile, the colossal meltdown of the cryptocurrency exchange FTX shattered employee and customer trust amid an $8 billion scandal that resulted in a CEO resignation and bankruptcy filing. And of course, there was the anger felt by so many Ticketmaster customers.
And 2022 saw growing employee angst. Worker burnout remains alarmingly high—affecting nearly half of the workforce—with a burdensome workload and staff shortages fueling the problem. The quiet quitting phenomenon dominated workforce headlines, many employees reported they don't feel appreciated for their efforts, and employee recognition programs need improvement. In many cases, employees are struggling to manage the new realities of hybrid and remote work or returning full-time to the workplace. At the same time, employees feel flexible work has improved performance, but many employers are worried about worker productivity dropping. And then the rising inflation and worries about looming layoffs in 2023 have many employees stressed about their personal finances and job security.
It's likely your organization grappled with one or more of these issues in 2022, and many leaders are expecting more of the same in 2023. Given this environment, what actions can employers take to stabilize their workforce, improve organizational performance, and keep top performers from heading for the door? I believe the answer is to focus on organizational culture in 2023. And, more specifically, creating a connected culture.
Why a connected culture should be a priority for business leaders
Broadly speaking, human connection is the bond created between people when they feel valued and understood. When there's an authentic connection, there's deep trust, positive sentiment, and strong energy. When it comes to the workplace, building genuine human connections is critically important for productivity and optimal organizational performance.
Strong human connections and healthy relationships at work can result in better collaboration, increased employee engagement, higher retention rates, more innovation, and less burnout. In fact, our recent national employee burnout survey found that one in five workers say that "not feeling connected to company vision, culture, and values" and "not feeling connected to my colleagues" is driving their burnout.
Today, workers expect a culture of belonging in the workplace, and this is especially true for younger employees. When we asked workers what prompts them to consider leaving their job, younger workers (18-34) cite "cultural disconnect" five times more often than older workers (55+) and twice that of mid-career workers (35-54). And our recent national employee onboarding research found that 75% of new employees said they wanted more opportunities during their first months on the job "to make personal connections with individual team members."
Certainly, part of the issue is the recent increase in remote and hybrid work, but weakening human connections at work predate the pandemic. Work has become more transactional or just a paycheck for many workers, which means they are likely to feel disengaged from the company mission, vision, and values. The need for building a connected culture throughout the organization is paramount.
What I've found is that it's incumbent on leaders to intentionally choose to build a culture with strong human connections. As such, Eagle Hill will remain focused on connected culture in 2023. We noticed in our regular employee surveys that our staff were feeling less connected to one another, and we want to change that. We've launched an internal program to create opportunities to connect and foster a sense of purpose and well-being. As part of this, every two weeks our employees are provided with information on activities they can participate in to build connections—at their own pace and in areas where they feel they could benefit most from more connection.

75%
Three-quarters of new employees want more opportunities to make personal connections during their first months on the job.
Source: Eagle Hill Consulting Workforce Burnout Survey 2022
To strengthen connections, we're focusing on four pillars:

Connection to self
For example, setting a daily intention is a great way for employees and leaders to stay connected to their goals and take actionable steps toward achieving them.

Connection to team
This can mean showing recognition and appreciation for a teammate's job well done to build positive relationships.

Connection to leadership
This might include reflecting on how to strengthen check-ins with supervisors or figuring out what specific job feedback would be helpful.

Connection to company
For example, providing employees with in-person and virtual opportunities to connect with coworkers and company leadership.
Building upon our experience here at Eagle Hill, in 2023, we are undertaking a national research project to develop a deeper understanding of employee sentiment on the importance of workplace connections, barriers, and opportunities. We look forward to sharing our findings to help strengthen your workplace connections, which can fortify your organizational culture and performance. Stay tuned!
In the meantime, wishing you health, happiness, and success in 2023.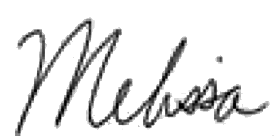 Melissa Jezior
President and CEO, Eagle Hill Consulting
Related services and insights
Talent
Fostering employee connection beyond relationships delivers big business results