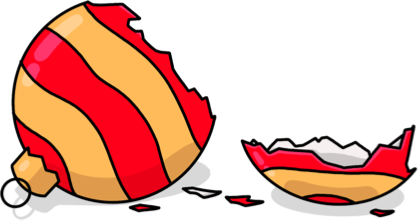 The holiday season may be branded the most wonderful time of the year, but for much of the American workforce, it can also be the most stressful.
Nearly half (49%) of the U.S. workforce is experiencing burnout, according to a recent Eagle Hill poll. That is a decrease of 9% since the early days of the pandemic, but continued burnout means key workplace stressors are sticking around. During the holiday season, these stressors often collide with personal pressures causing elevated levels of exhaustion and fatigue.
A little over half of U.S. workers find their stress increases during the holidays, and it's easy to see why. The holidays bring additional personal demands: coordinating travel, buying gifts, confronting financial stress, and juggling childcare once school lets out. Work demands typically increase too, as people strive to finish projects by the end of the year – compounding stress for the 39% of workers who say their burnout stems from juggling personal and professional demands.
Turnover is an inevitable byproduct of chronic workplace burnout. More than one third (36%) of the overall workforce is either likely or very likely to leave their job within the next year, and there's evidence to show that a significant proportion of these workers will resign over the holidays. During last year's Great Resignation, November was the most popular month to quit a job.
When employees move on, their workloads shift to their colleagues, which can exacerbate burnout and spur turnover. Nearly half (45%) of American workers report that staff shortages contribute to their feelings of burnout.
Staff shortages are impacting workloads and fueling burnout
Employees say staff shortages are affecting their workloads in these ways: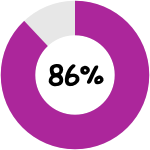 Cite increased workloads for covering unfilled positions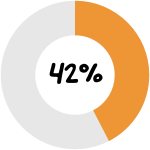 Cite helping others learn their job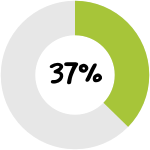 Cite training new hires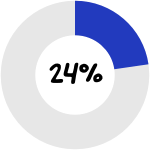 Cite recruiting and interviewing new hires
Source: Eagle Hill Consulting Employee Burnout Survey August 2022
Three steps to reduce employee burnout during the holidays
The holidays may intensify stress, but instead of letting negativity take hold, employers can leverage the season to develop a systematic approach to tackling burnout. With worker stress at historic highs, a cookie-cutter approach won't do. Instead, consider the following three-step game plan to reduce employee burnout during the holidays:
Check in with your employees and staff up if needed. One way to alleviate burnout is to see what extra burdens employees are carrying. Sixty-four percent of workers said a decreased workload would reduce burnout. If a large proportion of employees are shouldering heavy workloads, it may be time to ask: Is there a way to better allocate work? Do any talent gaps exist? It's important to carve out the time to plan ahead, especially as the workforce evolves. It may be beneficial to re-skill or outsource certain positions.
Lean into flexibility. When asked how to reduce burnout, 69% of workers cited increased flexibility of working hours or days, 61% cited increased working from home allowances, and 42% cited the ability to relocate or work from multiple locations. Private companies can make quick policy shifts, whereas public sector agencies typically must work within an existing framework of policies. While agency leaders may not be able to change their policies on a dime, most agencies do offer some flexibility. In both sectors, it's up to leaders to communicate options and encourage their employees to take advantage of flexibility allowances that do exist.
Encourage workers to unplug during the holidays. A startling 42% of workers have not taken a vacation in the past 12 months. When workers were asked what prevented them from taking a fully unplugged vacation, they cited work pressures and workloads as the top reasons. Unplugging during holiday vacations helps workers return to the office refreshed and ready to tackle challenges. It's important that employers encourage teams to unplug, rest, and recharge, during their time off.
What's preventing employees from unplugging during vacation?

Source: Eagle Hill Consulting Employee Burnout Survey August 2022
The bottom line:
There's no question that personal and professional stress can create a toxic recipe for burnout during the holidays. It's up to employers to use these months as a time to check in with their teams, reset, and plan for the workforce of the future. There's still time to address burnout and The Great Resignation—but we have to start now.
Methodology
These findings are contained in a workforce survey from Eagle Hill Consulting conducted by Ipsos from August 11-16, 2022. The 2022 Eagle Hill Consulting Workforce Burnout Survey included 1,000 respondents from a random sample of employees across the U.S., and a sample of 682 federal, state, and local government workers. Respondents were polled about burnout and vacation.