Companies in the life sciences industry brought the world multiple vaccines to dramatically ease the spread of the only pandemic most of us have ever known—and these vaccines put us on track to get past this public health emergency.
But what those companies got in return is an employee retention nightmare: a merry-go-round of historic numbers of workers changing jobs and companies, mixed with a relentless labor shortage. Even worse, the current situation—referred to as the Great Resignation—has been underway for a year and isn't expected to ease up anytime soon.
How can companies committed to protecting and promoting the world's health get control of this seemingly endless exodus of employees? The first step is to fully understand the situation and what's causing it.
Eagle Hill Consulting has new data that provides critical insights. We partnered with the online survey company Ipsos for the 2022 Eagle Hill Consulting Workforce Burnout Survey in early April 2022. The study polled a random sample of 1,003 employees across the U.S. about burnout and retention.
The findings were incredibly informative for any life sciences company hoping to understand and blunt the impact of the mass resignations continuing to unfold.
Who's resigning and why
About 35 million workers in the U.S. have left their jobs since the spring of 2021, when the economy began to climb back from the near knockout of the pandemic.
Some industries have been hit harder than others. Few industries have been hit as hard as healthcare, where an estimated one in five workers have changed jobs or simply left the workplace altogether.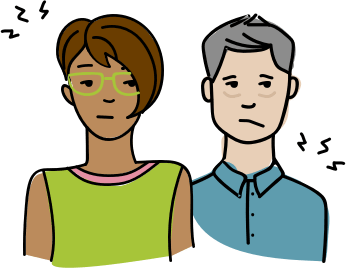 While worker burnout is not a new issue, it is a major reason why so many people have left their jobs. In fact, 63 percent of American workers say that staffing shortages are contributing to employee burnout.
Our data shows that burnout impacts employees across age groups and at different points in their careers. Nearly half (49 percent) of U.S. workers say they are burnt out, with younger workers (53 percent) and women (52 percent) feeling the most strain. Older workers (48 percent for those 55 and older) and mid-career workers (47 percent for those aged 35-54) are not far behind.
What's more, one-third of the workforce (34 percent) plans to leave their job in the next 12 months, up from 29 percent in May 2021. Younger workers (45 percent) and men (36 percent) say they are more likely to depart. These exits will continue to put strains on the labor market over the long term.
Why it's happening and what you can do
The Greatest Drivers of Employee Burnout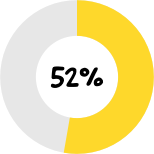 Workload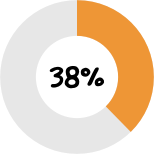 Juggling work and personal life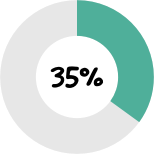 Lack of communication, feedback, and support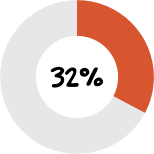 Time pressures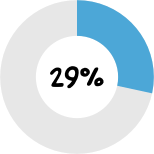 Performance expectations
Source: 2022 Eagle Hill Consulting Workforce Burnout Survey
Throughout 2021, many employees worked hard but because of the broader economic situation, careers stagnated, with promotions and financial incentives often being placed on hold. This brought about a feeling of running in place.
Many healthcare jobs—including direct care, lab workers, manufacturing, and distribution— required workers to remain on the front lines most or all the time, while peers in other roles, and in other industries, enjoyed the ability to work from home or in a more flexible hybrid environment.
Many employees working for life sciences companies also hoped that significant health and social events over the past two years would bring about change in their own workplaces around sustainability, diversity and inclusion, mental health support, and gender and income equality. But the level of change that has actually occurred often did not meet their expectations.
Such a drastic workforce situation makes it imperative for life sciences companies to take the reins and fully examine their employee experience. Smart employers are going way beyond lip service to reduce burnout and turnover among life science talent, engaging at a deep level with their workers to understand their pain points and collaborate on solutions.
Our survey sheds light on what workers want. Nearly 70 percent said a four-day work week would help alleviate stress, and that sentiment is highest among younger workers. Increased flexibility (64 percent), decreased workload (62 percent), better health and wellness (57 percent), working from home (51 percent), reduced administrative burdens (51 percent), more on-site amenities (48 percent), and the ability to relocate or work from multiple locations (39 percent) were also strongly supported employee-focused solutions.
Nearly 70% said a four-day work week would help alleviate stress.
Becoming the life sciences employer of choice for new recruits and current employees might not be easy, but it has become necessary for companies to rebuild and maintain a strong workforce. Our survey data can serve as a north star to help point you in the right direction.