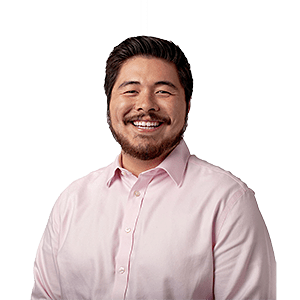 Alex Bierman
George Washington University
My favorite motto
Work smarter, not harder.
What "Breaking away from the expected" means to me
Most consultants have a cookie-cutter "tried and true way" of solving problems. Breaking away from the expected to me means a team of consultants with a diverse background of experiences who collaborate to create tailor-made solutions.
Favorite part of working at Eagle Hill
The people (and cold brew).
If I were a superhero, I'd be
Saitama Sensei.
One word my colleagues use to describe me
Sponge.
What else do you want us to know?
I'm a huge believer in the American Dream. My family on one side fled the Holocaust and on the other fled the Japanese & Communists in China. Their perseverance when they came to this country is why I am here today.