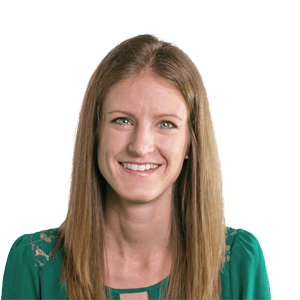 Catie Beard
College of William and Mary
University of Virginia
At the top of my bucket list
I would love to learn sign language!
What "breaking away from the expected" means to me
Considering a new way of thinking, a new idea and turning that new idea into a successful process or product.
My favorite author
Roald Dahl. I have fond memories of my mom reading aloud James and the Giant Peach and Charlie and Chocolate Factory as a kid. They were some of my favorite books as a child and my favorite books to read to my students when I taught elementary school.
The qualities that make me an "unconventional" consultant
Coming from classroom teaching, I took a nontraditional path to consulting. As an educator, I learned how to quickly navigate a variety of tricky situations while finding a happy medium for all parties involved. I appreciate getting to know a client's needs in the beginning of a project and love being able to anticipate future needs and mitigate problems.
Something about me people might not know
I ate rattlesnake on a pizza once when I was in North Carolina. It was chewy!