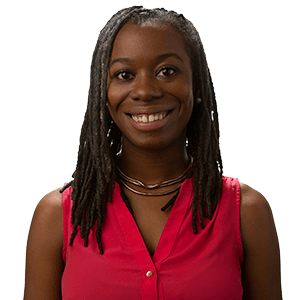 Charnetta Brown‑Griffin
Kennesaw State University
Roosevelt University
The Chicago School of Professional Psychology
What energizes me the most
Networking! I love stirring up conversations with anyone I come across. Networking allows me to not only get to know someone's career, but their background, interest, and potentially how we may be able to work together in the future.
My hobby
Spending time with my friends and family, traveling the world (I'm aiming for at least six continents), and finding new places to stuff my face (total foodie on the hunt for a phenomenal meal).
My theme song
"Happy" – Pharrell Williams.
My favorite getaway spot
The mountains, the outdoors, and tranquility give me an opportunity to think, refresh, and renew.
My childhood favorite book
Where the Sidewalk Ends by Shel Silverstein.
The most valuable piece of advice I've ever received
Trust the Process." Whatever it is you're working on or working towards, you'll be challenged, you'll face some opportunities, you'll learn, you'll grow, but most importantly, you'll get through the process.