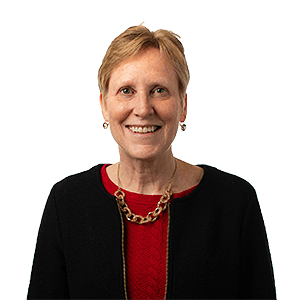 Christa White
Smith College
Tufts University – The Fletcher School of Law and Diplomacy
The most valuable piece of advice I've ever received
Believe in yourself, rely on others.
My favorite book from childhood
Alice's Adventures in Wonderland. The book represents how curiosity is central to discovery. I have always been very curious.
My favorite motto
"You must do the thing which you think you cannot do" (Eleanor Roosevelt).
And its companion, "Just do it." (Nike).
I am most energized by
Partnering with people to find creative solutions that meet their needs. I became a certified leadership coach to partner with clients on an individual level.
Favorite part of working at Eagle Hill
Every day is a journey and an opportunity to work alongside very talented, creative, and dedicated colleagues and clients to tackle interesting challenges.
The qualities that make me an "unconventional consultant"
I am an empathetic, risk-taking strategist who believes that partnerships are the key to achieving durable results.