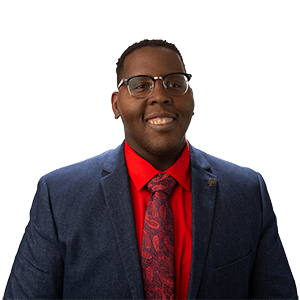 Eddie Brack
Lehigh University
Wake Forest University
A life change that seemed risky at the time, but turned out positive
Moving away from home to start a career in DC. I found Eagle Hill, and I couldn't be happier.
Something most people might not know
I have a neuroscience degree.
At the top of my bucket list
More memories with my family and friends.
My hobby
I'm really into basketball, and if you're reading this, I'm probably dribbling!
One word my colleagues use to describe me
Positive.