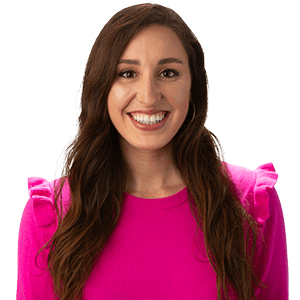 Ellen Brennan
James Madison University
Georgetown University
My hobby
I love to cook. I'm always trying new recipes!
What energizes me the most
Seeing the impact our Eagle Hill teams have! There is such a great satisfaction in solving tough client problems.
My theme song
"Man! I Feel Like a Woman" – Shania Twain
My childhood favorite book
Oh, the Places You'll Go! by Dr. Seuss. I decorated my undergrad graduation cap with quotes from the book.
The most valuable piece of advice I've ever received
Be authentic. Life is too short to try and be someone you're not!
Favorite part of working at Eagle Hill
The people! We all come from diverse backgrounds and approach situations with different perspectives—I feel like I'm always learning something new.