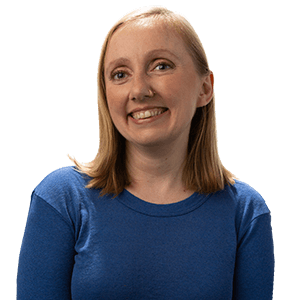 Emily Riehl-Bedford
Vassar College
My personal BHAG (big hairy audacious goal)
To buy some land with my husband and start a small hospitality company with tiny houses to stay in and good food to eat.
What energizes me the most
Art in all its forms! Seeing plays, going to a gallery, discovering a new poet or going to a symphony I am not familiar with, all get me so excited.
If I were a superhero, I'd be…
Captain Underpants.
My favorite getaway spot
Kathmandu, Nepal.
The most valuable piece of advice I've ever received
"Don't forget to have fun out there." I think it is easy to get stressed or frustrated, in life and at work, and take things too seriously, when usually there is a way to make even the most mundane tasks fun.
Favorite part of working at Eagle Hill
I love that it's my job to be constantly learning.