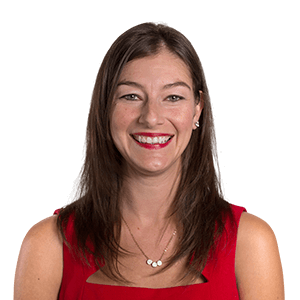 Grace Post
University of Southern Indiana
A life change that seemed risky at the time, but turned out positive
I had been working in sales at a place I did not enjoy. A job opportunity presented itself to allow me to break into a new career. I decided to try my hand at consulting. I have never looked back since, it was the best decision I ever made concerning my own personal career path. Working at EHC has been the icing on that cake!
Favorite part of working at EHC
The people, hands down! Everyone I have had the chance to work with or interact on some level has helped to shape me into a better professional and person. I am challenged and stretched to hopefully achieve more out of myself each day.
At the top of my bucket list
I would love to travel the world with no set plans, just meander and enjoy each day as it comes!
The most valuable piece of advice I've ever received
Don't wait to live your life, eat the cake, take the vacation, and love those around you like it's the last day on earth!
My favorite motto
"Not all who wander are lost."
My hobby
I compose and play my own songs on the piano and harp.