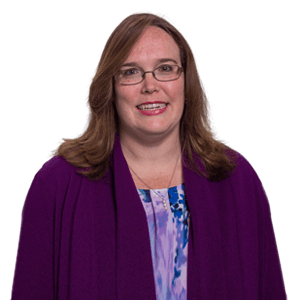 Kristy Kazman
Marshall University
The George Washington University
My Favorite Motto
"Be kind whenever possible. It is always possible." – Dalai Lama
Most Significant Role Model
My father was an incredibly gifted surgeon, but when people remember him, the first thing that they talk about is how compassionate he was. I hope to live up to the example he set for me.
Something About Me People Might Not Know
I've lived or worked in over 40 countries and speak five languages.
Favorite Getaway Spot
East Tennessee. I grew up there and love going back every chance I get.
Favorite Part of Working at Eagle Hill
My colleagues. I get to work with an exceptionally smart and collaborative group of folks.
The Most Valuable Piece of Advice I've Ever Received
Just try it. It will probably work out, but if it doesn't, then you've learned something.