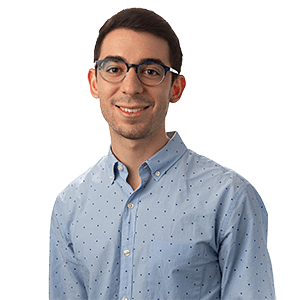 Louis Gruber
University of Virginia
The qualities that make me an "unconventional consultant"
Always challenging the norms and fighting inertia—there's (usually) a better way to do things!
One word my colleagues use to describe me
Scorpio.
Something most people might not know
In the Natural History Museum, there's a storytelling video exhibit—you can find me (as a four-year-old) in that video as an audience member.
The most valuable piece of advice I've ever received
There is no straight line to success, so don't plan for it that way.
My hobby
I love learning all about wine—the history, science, and art behind it.
Favorite part of working at Eagle Hill
Working with people whose ideas and backgrounds are innovative and diverse.